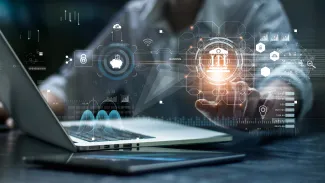 In the Philipp v Barclays Bank plc case, Mrs Philipp was deceived by a fraudster who posed as a representative of the FCA. This person persuaded her to transfer £700,000 from a joint account with Barclays Bank to a bank account in the UAE via Authorised Push Payment (APP) instruction.
This judgment clarifies the scope of the Quincecare duty owed by a bank to its customers, and specifically customers who are Companies, Trusts, Partnerships, and Joint Account Holders. 
The Quincecare duty requires the bank to observe reasonable skill and care in and about executing its customer's instructions. The original intention of the Quincecare duty was to protect an account holder from dishonest directors and other alleged authorised agents seeking to commit fraud on the company.
Banks still of course owe account holders a duty not to carry out a payment instruction where the bank has reasonable grounds to believe that the customer is being scammed. The burden of proof falls on the customer to show that the bank failed in this duty, which can be difficult in practice.
The Importance of the Philipp Case
The Supreme Court determined that earlier judicial attempts in Quincecare were wrong to try to balance countervailing duties to:
(a)        Execute a valid order to transfer money promptly
(b)        Exercise reasonable care in and about executing a customer's order to transfer money
The Supreme Court has now determined that the first duty is usually paramount: if the customer's order is clear or doesn't give the bank a choice on how to perform it, then there is no conflict between these duties. 
If the bank carries out the customer's instructions and makes the payment accordingly, then the second duty won't apply in those circumstances.
The Supreme Court gave a unanimous judgment against Mrs Philipp, who had been deceived into transferring funds to accounts controlled by swindlers based in foreign jurisdictions. This was because the bank was required to carry out her clear APP instructions.
While the bank's Quincecare duties apply to companies with a separate legal persona or in circumstances where an agent claims to act on behalf of an organisation, the duty does not apply to individuals such as Mrs Philipp acting for themselves, as is typical in APP transactions.
Mrs Philipp believed that the bank owed her a duty of care under its contract not to execute a payment instruction because it was, indeed, aware of fraudulent action and had reasonable grounds to believe that she was being defrauded.
Mrs Philipp's contention was, however, rejected by the Supreme Court as they distinguish situations where customers themselves give payment instructions, without employing a third party, from circumstances where a customer directly authorises an agent to make payments. 
Scope of the Quincecare Duty
The Supreme Court considered that the Quincecare duty had been wrongly analysed by the courts in earlier decisions and that the duty was better explained using simple agency principles.
The dishonest agent in Quincecare lacked actual authority to place the order. Conversely, a principal customer will still be bound vis a vis an innocent third party who reasonably relies upon the principal customer's representation that the agent had authority to bind him to the transaction. This is defined as apparent authority.
A bank should be aware that an agent doesn't have apparent authority where there are any red flags or other suspicious circumstances suggesting possible dishonesty.
The legal test in those circumstances is: would the facts cause a reasonable banker, before executing an instruction, to make enquiries to verify the agent's authority? That way, if the banker's suspicions are correct, the bank would meet its contractual duty to exercise reasonable care and skill when executing a customer's instruction.
To verify the agent's authority, the bank must take certain steps to satisfy itself that the payment instruction is properly authorised and lawful and that the agent is not fraudulent or acting dishonestly in pursuit of the agent's own interest.
These principles are not limited to corporate customers. They apply whenever someone is given authority to sign cheques or give other payment instructions to a bank on behalf of another, despite the fact that the principles have no application where the customer is a victim of an APP fraud, such as Mrs Philipp. Whilst she was undoubtedly duped, the person who scammed her did not have direct dealing with the bank itself.
Therefore, assuming the instruction given to the bank is clear and is provided by the customer personally (or by an agent acting with apparent authority), the bank doesn't need to ask any questions.
One can clearly see that the bank's duty is to execute the instruction and any refusal or failure to do so could amount to a breach of duty by the bank.
The bank is also fixed with further duties as agent of the customer:
(i)         To itself act honestly when processing instructions
(ii)        Be aware of and be restricted by implied limitations on a customer's agent's authority to make payment
In Mrs Philipp's case, it was arguable that the bank was in breach of an alleged duty. This was due to not just processing the initial payment instruction, but because they did not act upon express instructions to recall payment after Mrs Philipp reported the fraud.
Conclusion
It seems that in fraud cases involving dishonest agents of a customer, the judgment emphasises the need for the bank to be aware of red flags and other suspicious circumstances that would reasonably trigger its Quincecare duty. It's only in these circumstances that an account holder might have a valid Quincecare claim against the bank.
It might also be said that the way the Supreme Court has interpreted this case provides narrow application in future instances where a bank may be required to comply with its duty and might well make it more difficult for a defrauded customer to seek compensation from the bank.
At the Hong Kong Court of Final Appeal in PT Asuransi Tugu Pratama Indonesia TBK v Citybank NA it was determined that where an account holder maintained a debt claim – citing the bank's breach of authority to make a fraudulent payment and in which case the bank was required to compensate the account – this avoided the need to determine a Quincecare claim.
Theoretically, innocent customers could seek compensation alleging that they have been the victim of a fraud by pursuing a debt claim, as opposed to a breach of a Quincecare duty, but the judgment is likely of limited application and not more than a legal footnote as to how the law has developed in this area.
Victims of APP fraud, seemingly without an easy route to compensation payable by a Bank, might still claim reimbursement by asserting their rights under the Financial Services Markets Act 2023 – the   relevant provisions of which will come into force in 2024. This provides mandatory remuneration, albeit only under the domestic faster payments regime and is restricted to consumers, charities, and micro-enterprises.
If you have any queries on the above, please do not hesitate to get in touch with Philip Sewell or another member of the Litigation and Dispute Resolution team.