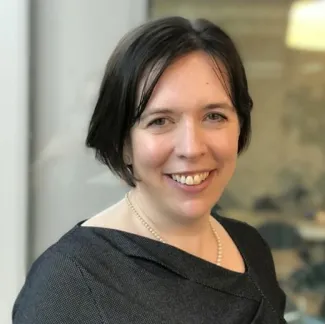 Our NHS staff are on the frontline fighting COVID-19.  Like Italy, we have a large elderly population, and much of the care provided by the NHS staff to date and in the days and weeks to come will be for parents and grandparents hospitalised by the virus. 
In this short blog post, Jacqueline Moore, Head of Immigration at Shepherd and Wedderburn, discusses this issue and calls for awareness outside immigration circles of the current rules, which  separate many NHS staff from their own families.     
The focus of this blog post is on NHS staff, but the impacts of the "adult dependant rules" affect anyone living in the UK whose parent's immigration status does not give them an entitlement to live in the UK.
The main cause of the problem is the family migration rules introduced in July 2012 by Theresa May during her tenure as Home Secretary.
The former Prime Minister was responsible for the introduction of new rules that restricted the ability of migrants to bring their family to the UK. Under those rules, those seeking a partner visa face a new combined minimum salary threshold of £18,600 a year, and complex rules on how this was met (which has resulted in the separation of thousands of British families). 
For parents and grandparents, the rules impose even stricter (in most cases impossible) tests. The first hurdle to overcome is that the parent/grandparent must, because of age, illness or disability, require long-term personal care to perform every-day tasks (washing, eating etc.). The second hurdle is that, to qualify, long-term care cannot be obtained in the home country (even with the practical and financial help of the sponsor) because it is not available, there is no person in that country who can reasonably provide it, or it is unaffordable.   
Since the Home Office introduced the rules in 2012, only a tiny number of parents and grandparents worldwide have had their out-of-country visa applications granted, with the rules themselves being interpreted harshly by decision-makers. 
It is worth pointing out that the rules impact not only on visa-holders and those who hold indefinite leave to remain (permanent residence), but also those who have integrated even further and become British citizens.  
To put this in context, several years ago I acted for a naturalised British citizen from India who was employed as a locum GP with the NHS. The reason this NHS doctor could not take up a full-time positon in a GP practice was that her father, a widower with diabetes and several other health complications, was living by himself in India. My client, who was an only child, had to be available to fly back at a moment's notice to India to deal with her father's health care emergencies.
I was instructed after her father's visa was refused by the Entry Clearance Post in India. My client had made a strong application for a visa for her father and had provided medical evidence of his health complications, her inability to source nursing care in India and evidence of the arrangements she had put in place to look after him in the UK. 
We were successful on appeal. The Home Office fought the case and on a different day – given the rules – the case could have been decided the other way.  
I hope, in writing this article to highlight the issue, particularly to those who, over the course of the next weeks and months, will rely on NHS care for their own elderly relatives but will have no idea that our UK immigration rules are preventing the vast majority of non-EU NHS staff from bringing their own close dependant relatives to the UK.
On Sunday, the Prime Minister gave a powerful tribute to the NHS staff for the care he received and singled out for special praise two migrant nurses - Luis Pitarma from Portugal and Jenny McGee from New Zealand.   
The Prime Minister's praise followed the Health Minister Matt Hancock's earlier tribute to migrant doctors who had died fighting the pandemic. He said: "many of those who have died who are from the NHS were people who came to this country to make a difference - and they did - and they've given their lives in sacrifice, and we salute them". 
Let us hope that when the current crisis ends, this administration will take the opportunity to look again at immigration policies such as the adult dependent rule, which cause negative impacts on some of those who are being heralded as the nation's heroes through this crisis. If they do not, then we may find once our battle with Coronavirus is over that many foreign medics will no longer be prepared to work for an NHS, if that means continued separation from their own families.
Please do share this article to highlight the issue and if you have been impacted by this article and would like further information then please contact Jacqueline Moore on jacqueline.moore@shepwedd.com