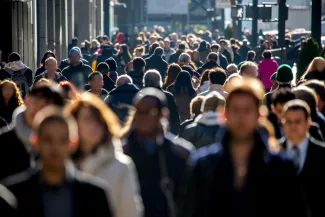 All employers who were required to publish a Gender Pay Gap Report for the financial year 2017-2018 have now done so.
A report published by the UK Parliament's Business, Energy and Industrial Strategy (BEIS) Committee has confirmed that 78% of organisations have gender pay gaps that favour men, and that the national gender pay gap median is around 18%. 
The picture is worse in certain sectors, where it was found that gender pay gaps of over 40% were "not uncommon". With the final figures now in, it has become clear that the UK gender pay gap is one of the highest in Europe.
The report calls for the UK Government to be "more ambitious" in trying to address this problem and recommends that "organisations should be required to publish, alongside the bald figures, an explanation of any gender pay gap and, most importantly, an action plan for closing the gap, against which they must report progress each year". 
Many organisations have already taken this step and published similar information alongside their figures, however this is not mandatory. It remains to be seen whether organisations would be held to account if action plans are not implemented.
The report also calls for further changes to the reporting requirements and for improvements in the quality of the guidance available on how to calculate the figures.
In addition, the report recommends that organisations with 50 or more employees also report their gender pay gap, not just those with 250 or more. This acknowledges that employers with fewer employees are more likely to have a larger pay gap. 
It will often be the case that multiple matters combine to give rise to a gender pay gap within a particular organisation or sector. 
To seek to tackle this, the UK Government has published some suggested actions which employers could take, which aim to address and reduce the gender pay gap:
• Include multiple women in shortlists for recruitment and promotions.
• Use skill-based assessment tasks in recruitment.
• Use structured interviews for recruitment and promotions.
• Encourage salary negotiation by showing salary ranges.
• Introduce transparency to promotion, pay and reward processes.
• Appoint diversity managers and/or diversity task forces.Improve workplace flexibility for men and women.
• Encourage the uptake of Shared Parental Leave.
• Recruit returners.
• Offer mentoring and sponsorship.
• Offer networking programmes.
• Set internal targets.
These are starting points for employers to consider when addressing the Gender Pay Gap. The report acknowledges that employers themselves will need to identify the causes for any pay gap in their organisations and identify the best possible remedies. 
It remains to be seen how next year's figures reflect any such steps that have been taken, however if the reporting requirements change as suggested (i.e. with greater clarity in respect of the figures being taken into account and reporting to extend to companies with 50 or more employees) then the UK gap may well increase before any reduction is seen.