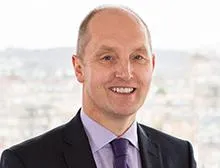 My regular readers will know that I have written about the tenants' improvement amnesty on a number of occasions.
However, I make no excuse for writing about the amnesty again.
It represents a unique time-limited opportunity to make sure that all of the improvements that have been carried out on the tenanted farm will qualify for compensation when the tenancy comes to an end.
The amnesty was introduced by the Land Reform (Scotland) Act 2016 and opened on June 13 2017 and closes on June 13 this year. 
A tenant who has carried out a large-scale improvement on the farm without going through the proper procedures will not receive compensation for that investment at the end of the tenancy unless they use the amnesty procedure.
Delay until after the amnesty closes and it's too late.
We have seen a considerable surge in instructions about the amnesty since the turn of the year.
Those tenants who have left things to the last minute should not despair.
There is still time to go through the amnesty process but urgent action is required.
So long as a formal amnesty notice is served on the landlord detailing the improvements which the tenant thinks should be subject to the amnesty before June 13, the amnesty process will remain open.
However, on receipt of a formal notice, if a landlord is to object they must do so within two months of receiving the notice.
Last minute notices will almost certainly be met with objections simply so the landlord can keep his options open.
On receipt of an objection, a tenant must then make an application to the Land Court for approval of the amnesty notice within two months.
I anticipate that there will be a lot of late notices met with objections which will then have to be followed up by applications to the Land Court simply to keep the whole process alive.
This additional expense and worry can be avoided if tenants take action now and in the bulk of amnesties that we have dealt with to date, it has been possible for the landlord and tenant to agree what should be included in the amnesty and to sign off on a binding agreement.
Remember that, at this stage, there is no need to value an improvement and certainly no question of any compensation being paid.
These are questions to be dealt with at the end of the tenancy.
However, without having gone through the amnesty process for undocumented improvements, the outgoing tenant will receive nothing at all for them.
"A tenant who has carried out improvement without the proper procedures will not receive compensation"
Originally published in The Press & Journal