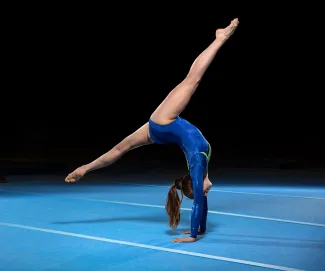 Two stories this week underline the value of registered trade marks in the fragile world of sports governance. 
The increasingly professionalised world of sport demands highly developed governance structures that exercise significant control over the day-to-day sporting activities of grass roots, amateur and elite competitors. 
Inevitably, governing body decisions can be both popular and unpopular, and often on the same decision. However, most sports governing bodies are aware that their very existence relies on consent from competitors, clubs and regions: there is no embedded right of a governing body to govern. That said, if a significant body of competitors are unhappy, they can vote with their feet and join or create a rival governing body.
This tension is mostly beneficial as it forces decision making that is generally acceptable to the majority of the sport, but in some circumstances the general consensus breaks down, and that's when the fun really begins.
A sports governing body subject to a split or breakaway has little to rely on. Recognition from international bodies and governmental agencies, such as UK Sport, will quickly ebb away if they no longer represent the majority of their sport. Funding comes mostly from the departing competitors or through that recognition by government agencies. Corporate sponsors generally have no appetite to get involved in an internal battle, and as a result the house of cards can come down very quickly indeed. In this context, the available levers to a beleaguered body can be relatively minor assets.
This week, British Gymnastics (currently recognised as the governing body for the sport) started the latest round of its fight with the breakaway body UK Gymnastics by raising trade mark infringement proceedings in the High Court. That their best defence to a rival body lies in registered trade marks underlines the fragility of the governance role.
Also in the past week, the International Laser Class Association (ILCA), the US governing body for "Laser Class" sailing competitions – racing with a single design small dinghy – sought to exclude Northampton-based boat builder LaserPerformance from its list of approved constructors due to an alleged failure to comply with the governing body's transparency requirements. 
The UK company politely responded by pointing out that it owns the "Laser" trade mark, which will doubtless have led to some raised eyebrows in the governing body.
Registered trade marks are valuable rights but, in sports governance, retaining the majority support of competitors, clubs, promoters and manufacturers is the only sure way to sustain the right to govern. 
Sometimes, a governing body needs to rock the boat for reasons of safety or improving competition, but the best ones do it with great care.