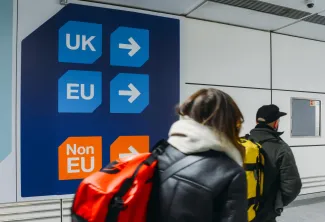 In October, for the first time since 2013, the MAC was commissioned by the Home Office to undertake a full review of the Shortage Occupation List with a view to reporting early next year. The current list (which can be found in full here https://www.gov.uk/guidance/immigration-rules/immigration-rules-appendix-k-shortage-occupation-list) has a heavy focus on the oil & gas and energy sector. We expect to see a significant shift and many more roles in the technology sector featuring on the list.
The benefits of being included in the list are considerable. For employers who wish to fill roles featured on the list, the rules on hiring non-EEA employees under the Tier 2 (General) visa are significantly relaxed:
Shortage occupation roles are exempt from the stringent requirements under the Resident Labour Market Test. This is extremely advantageous for the recruiting employer in both administrative and cost terms when hiring Tier 2 migrants.
Shortage occupation roles are given priority over non-SOL roles where the cap on Certificates of Sponsorship has been reached in any given month – as was the case for consecutive months after November last year.
Since the inception of the sponsorship regime, we have worked closely with clients who feel the SOL does not reflect the labour market they know. Now is your chance to influence the MAC. There is a call for evidence, which can be found here: https://www.gov.uk/government/consultations/shortage-occupation-list-2018-call-for-evidence. Alternatively a representative body may be making submissions on behalf of your sector.
In postscript, it should be noted that earlier this year the MAC recommended that the UK Government should scrap both the RLMT and the Tier 2 cap. These are the key benefits to the SOL. This will undoubtedly provide some clarity on the Government's thinking, however in such politically uncertain times it would be wise to attempt to secure a role on the SOL.