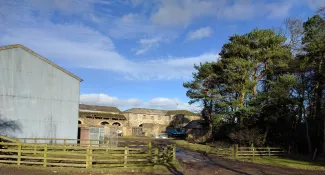 Shepherd and Wedderburn is the largest independent, Scottish-headquartered UK law firm. Our continued investment in our Aberdeen office and the growth of our team in the north east – not least the recent appointments of three private client specialists – underscore our confidence in the local economy and commitment to providing our clients with legal services of the highest quality, delivered by lawyers who are immersed in the local business community and understand its challenges.
Shepherd and Wedderburn recently celebrated its 250th Anniversary. To mark this milestone, we commissioned a report from the University of Strathclyde's Fraser of Allander Institute, Scotland in 2050: Realising our Global Potential, which was published earlier this year.
To inform the report, we hosted a number of workshops for clients and contacts across Scotland, including in Aberdeen, to discuss the challenges and opportunities they face and the steps the country needs to take for us to realise our potential in a rapidly-evolving global economy.
A number of common themes were identified at our Aberdeen workshops, which covered a wide variety of sectors including rural, oil and gas, clean energy and technology.
These were around education, in particular the need for an appropriately skilled workforce equipped to seize the opportunities ahead, encouraging entrepreneurship and maintaining national and international levels of expertise across our key sectors.
Scotland is a rich and prosperous nation. We rank highly on indicators of economic prosperity and compare well with other advanced economies. We have the advantage, particularly in the north east, of substantial natural resources, a skilled workforce and key strengths in sectors such as food and drink, tourism, energy and financial and professional services. However, threats to our continued prosperity include climate change, the emergence of new economic powers and the rapid pace of technological change.
In respect of my own specialist area, the challenges facing the agricultural and rural sector in Scotland in the immediate future revolve around post-Brexit uncertainty. They include the nature and value of future agricultural support payments; potential labour shortages caused by the end of free movement of labour; future access to existing European markets; and the threat of food imports produced at lower standards than exist in the UK.
Taken together, these factors lead to the inescapable conclusion agricultural businesses will need to become more keenly focused on markets, their own competitiveness and on resource efficiency in order to survive and thrive in the years to come. 
One of the means of achieving this is for farmers to become an integral part of the wider food and drink sector in Scotland, which already enjoys a very strong global reputation and makes a substantial contribution to the Scottish economy. However, at present, only about 45% of our agricultural output is processed in Scotland, yet our food and drink sector obtained twice as many inputs from the rest of the UK.
To adapt and capitalise, farmers will need to work in partnership with retailers, food service companies, processors and manufacturers to add value to their commodities and to ensure more of these commodities are sourced from Scotland. Farmers will also need to be savvier about meeting the demands of the market and identifying future market trends; get much closer to customers and the wider agrifood supply chain; and be prepared not only to meet, but also to exceed, consumers' expectations about quality and sustainability.
A key component of that process will be for farmers to adopt innovative practices to improve the profitability of their businesses. This will inevitably involve the adoption of new technologies and new methods of working. 
One way in which this can be achieved is with the help of Scotland's academic research institutes. Scotland's universities outperform the rest of the UK in world-leading research in agricultural, veterinary and food science. An effective exchange of knowledge between farmers and researchers will ensure academic research is closely aligned with industry priorities and be easily accessible to farmers to enable them to harness it practically and profitably.
The difficulties are formidable, but they must be recognised, overcome and transformed into opportunities. If we do not do so then the future of Scottish agriculture, as we know it, will be at risk. I am convinced that those farmers who meet these difficulties head on are the most likely to survive and thrive in the years ahead.