Damages litigation in a commercial context is often viewed as a distinctly double-edged sword: your company may have been harmed and may have lost significant money or opportunity but the cost of recovering these, the time involved and the exposure in potentially not succeeding often lands such potential claims in the distant corners of the virtual in-tray. This often means that such claims are not pursued or are abandoned following a very rudimentary high-level assessment. Third-party funding has changed this.
Click here to read the full article.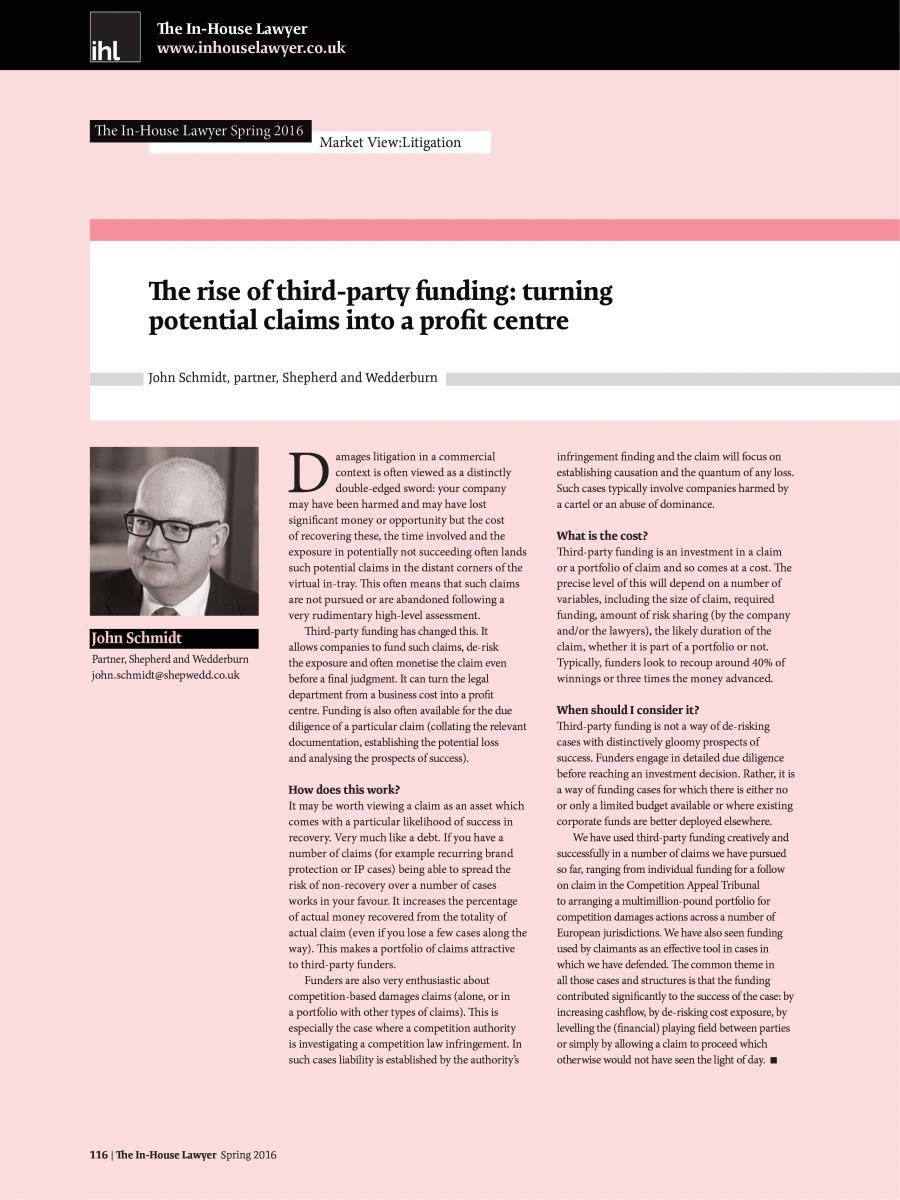 This article was orginally published in the Spring 2016 issue of The In-House Lawyer.