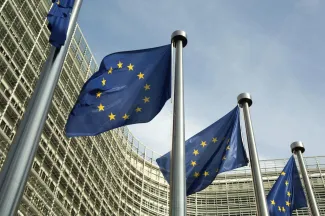 The UK Government has published guidance on the outcomes for the public sector procurement regime in the event of a no-deal Brexit. You can access the guidance note here.
The guidance provides information for contracting authorities, bidders and other interested parties on the public sector procurement regime that would apply in the event of a no-deal Brexit scenario.
The key points set out in the guidance are:-
• The current public sector procurement rules will remain largely unchanged, and will be amended as necessary to ensure they remain functional on the UK's exit from the EU.  
• Contracting authorities will have to publish notices on a new UK e-notification platform as opposed to sending them for publication on OJEU.  
• The requirement for procuring authorities to advertise contracts in current publications, such as, Contracts Finder, Public Contracts Scotland and Defence Contracts Online will remain unchanged.
• Procuring authorities who publish directly to OJEU will need to register with the new UK e-notification service. The guidance notes that further information on how to register for this new service will published in early 2019.
• Any procurements that are "live" on exit day will be required to comply with the revised regulations from that point. Again further technical guidance will be published in due course.
It will be interesting to see what other changes the UK Government proposes to make to the current procurement regime in the event of a no-deal Brexit arising.
Would they, for example, seek to increase or decrease the current procurement threshold levels? Only time will tell.