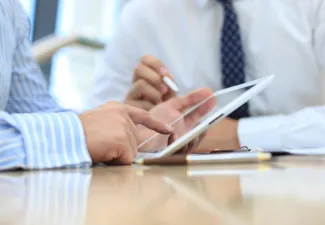 The Pensions Ombudsman (TPO) has published its latest corporate plan, setting out how it intends to "complete the transformation of the Pensions Ombudsman" over the next three years. 
This comes in the wake of the release of TPO's 2017/18 Annual Report and Accounts, which shows a continued increase in the number of cases brought before the Ombudsman.
Key areas of focus outlined within the plan include:
simplification of internal processes to speed up dispute resolution. This is intended to build on existing changes that have seen the average time for case resolution fall from ten months to five;
further integration of the Pensions Advisory Service staff, refining the understanding of the separation of responsibilities between TPO, the Financial Ombudsman Service and the FCA; and
'quality control' through the introduction of a dedicated team to ensure consistency of quality and output, as well as increased liaison and discussion with the broader pensions industry.
As the Annual Report highlights, 2017/18 was a busy year for TPO, with a 26% increase in the number of complaints accepted for investigation and 710 backlog cases cleared.  Complaints concerning transfers continued to feature heavily, as did the incorrect calculation of benefits and delays in providing information.
TPO has committed to publishing further guidance over the coming months on key areas including:
The calculation of awards for 'non-financial' loss, following recent judicial commentary that a £1,000 upper limit was "out of touch with the value of money"; and
How far back overpayments cases may be pursed, in the context of ongoing court cases in the area.