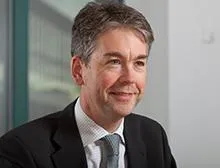 In November 2003 the then Justice 1 Committee held an evidence session with John Sturrock QC on Alternative Dispute Resolution (ADR). Margaret Mitchell MSP, has worked on various pieces of legislation seeking to promote awareness and use of ADR techniques but progress has been relatively slow. Almost 16 years after that evidence session before the Justice 1 Committee she has proposed a Bill that will seek to increase the use and consistency of mediation services in Scotland.
Dispute resolution
Mediation as a process is well known in some jurisdictions. Some cultures see mediation (turning to a third party to help resolve a conflict through discussions and conciliation) as their first option. In others it is almost unheard of. In an adversarial culture, to enter into a process that seeks to identify interests and find compromise is sometimes seen as weakness. An Australian judge explained the differences between mediation and litigation:
"Litigation of an action of this kind in this Court is one that leads to the determination of what might be described as "rights". Mediation is not conducted to the exclusion of "rights". The mediation might be directed to consideration of "interests and needs" independently of or against the backdrop of "rights' as exposed in the forensic environment": Waterhouse v Perkins [2001] NSWSC 13.
Mediation is promoted as a swift and cost effective technique for resolving disputes. So why not make it compulsory? A compulsory reference to mediation has become a controversial topic. Some argue that because mediation is at its heart a consensual process, to require parties to go to mediation is counter-productive. However the Supreme Court of New South Wales was given power in 2000 to order mediation and the then Chief Justice said:
"It appears that, perhaps as a matter of tactics, neither the parties nor the legal representatives in a hard-fought dispute are willing to suggest mediation or even to indicate that they are prepared to contemplate it. No doubt this could be seen as a sign of weakness. Nevertheless, the parties are content to take part in the mediation conference if directed to do so by a judge. There is a category of disputants who are reluctant starters, but who become willing participants. It is to that category that the new power is directed."
This observation was approved by the Supreme Court of NSW in Idoport Pty Ltd & Anor v National Australia Bank Ltd & 8 Ors [2001] NSWSC 427. Mandatory mediation is also seen in Italy, Greece and in some States in the US. Other jurisdictions use a quasi-mandatory "Notice to Mediate" procedure.
The power to require mediation
The power to require parties to go to mediation is seen as an important part of the suite of orders a judge can make to help parties resolve their dispute. So what approach is proposed in the Mediation (Scotland) Bill?
Rather than giving judges power to require mediation, what is proposed is that the court will require parties to complete a "self-test questionnaire". An example questionnaire can be found here. The idea is to ask very simple questions aimed at finding out whether or not there is any prospect of a resolution at mediation. If a party does not think mediation will help, they should explain why not.
The next step proposed by the Bill is a statutory obligation to attend a Mediation Information Session with a duty mediator to discuss the self-test questionnaire. The parties would be told about the benefits of mediation and discuss the suitability of their case for mediation. Interestingly the suggestion is that this meeting would be centrally funded, and would have no cost implications for the parties. Then if parties agree to mediate they would sign a Mediation Commencement Agreement, and if they settle, a Mediation Settlement Agreement.
Consultation document
More detail can be found in the consultation document but if enacted this represents an important step forward in bringing mediation to the attention of all litigants. Lawyers representing the individual parties are always going to consider the tactical positioning of their clients, as suggested above. Having a third party explain the benefits of mediation means that the option can be discussed in a neutral context.
If you have a dispute and are interested learning more, further information on mediation can be found here. We are always happy to help.