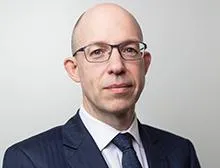 On 8 April 2020, the Financial Conduct Authority (FCA) published a series of temporary measures intended to help listed companies raise new funding during the coronavirus crisis. In summary:
Smaller share issues
The FCA welcomes the Pre-Emption Group's statement, published on 1 April 2020, encouraging investors to consider supporting, on a case-by-case basis, issuances of up to 20% of issued share capital (rather than the usual 5% (general corporate purposes) plus 5% (specified acquisitions or investments)). The FCA encourages issuer-side involvement in the allocation process.
Shorter form prospectuses
Issuers are encouraged to use the new simplified prospectus, introduced in July 2019 when the Prospectus Regulation came into force, for secondary issues where possible.
Working capital statements
Having regard to the difficulty of modelling a reasonable worst-case scenario at this time, issuers can now include their key coronavirus (only) assumptions in an (otherwise clean) working capital statement. This is aimed at avoiding numerous issuers publishing qualified working capital statements, which the FCA doubts would be useful to investors. A technical supplement accompanies (by way of hyperlink) the statement of policy.
General meeting requirements under the Listing Rules
Issuers can apply to the FCA for a dispensation from the need to hold shareholders' meetings on class 1 and related party transactions where the issuer gets (or plans to get) written approval from the relevant threshold of shareholders. A technical supplement accompanies (by way of hyperlink) the statement of policy
No changes to requirements under the Market Abuse Regulation (MAR)
The FCA reminds market participants that MAR remains in force and issuers' obligations in respect of inside information remain unchanged. Companies, advisers, and other persons who have access to inside information must continue to assess carefully what information constitutes inside information, recognising that the global pandemic and policy responses to it may alter the nature of information that is material to a business's prospects, and in relation to market recapitalisations.
The FCA's policy statement can be found here.