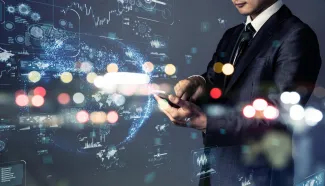 The challenge of hate speech and illegal content has been written about here before. Give people the ability to express their view and they will often do exactly that, and unfiltered.
This causes a significant problem for large platforms who host large amounts of user generated content. They need the content to drive traffic to their site, but they are first port of call when there are complaints about that content. While the large platforms have all established take down mechanisms, the sheer scale of the problem has led to calls by regulators around the world for governments to give the regulators power to intervene.
Oversight Board
On one view, the Oversight Board is a natural progression from existing moderation processes. There will be disagreements about individual moderation decisions, and so what better way to resolve that disagreement than through an independent panel.
It is also a fairly obvious political move, seeking shift focus in individual cases from Mark Zuckerberg to the Oversight Board. According to reports, a recent example was an anti-abortion video claimed to contain inaccuracies by an independent fact-checking group contracted by Facebook, which was removed. It was reinstated after four Republican senators complained about the ban to Zuckerberg personally, accusing the platform of having a bias against conservative views.
Accountability
Facebook will of course point to the principles of accountablity and transparency. Nick Clegg, VP Global Affairs and Communications, at Facebook said:
"The content policies we write and the decisions we make every day matter to people. That's why we always have to strive to keep getting better. The Oversight Board will make Facebook more accountable and improve our decision-making. This charter is a critical step towards what we hope will become a model for our industry."
Other Supreme Courts...
The UK Supreme Court can be found here: https://www.supremecourt.uk/
The US Supreme Court can be found here: https://www.supremecourt.gov/