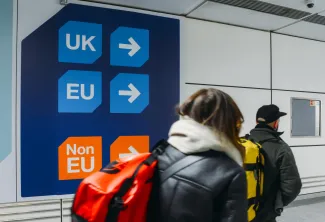 At the end of March, UK Visas and Immigration closed both the Tier 1 (Entrepreneur) and Tier 1 (Graduate Entrepreneur) routes, replacing them with two new visa categories, the 'Start-up' and the 'Innovator', which are contained within a new Appendix W of the Immigration Rules.
The new visas are heralded as a route for genuine entrepreneurs to enter the UK and establish businesses that are viable, innovative and scalable; however, it is likely that many existing Tier 1 (Entrepreneur) visa holders will fail to meet the new requirements, and there are concerns as to how many people will be able to utilise this route.
While the initial investment required has dropped from £200,000 to £50,000, taken in aggregate, the criteria for those wishing to settle in the UK on an entrepreneurial visa have become more difficult to meet. For example, 'Innovator' visa holders are now required to employ ten settled workers on a full time basis (or five if they are all being paid more than £25k pa), which is up from two settled workers under the old route. Alternatively, for applicants who can't meet the employment criteria, they will only be eligible to settle if the business is generating an annual revenue of £1m (or £500k if £100k is from exports).
The new immigration gatekeepers
One of the biggest changes, however, is the requirement for applicants to receive an endorsement from an endorsing body before making an application. At the time of writing, there were only 24 organisations listed as being able to endorse Innovator visas, only one of which appears ready to endorse.
The endorsing body will assess the business plan and decide if it is worthy based on the Home Office criteria, bringing to an end the system whereby Home Office case workers would effectively carry out "Dragons Den" style assessments of the "genuineness" of an entrepreneur.
This would seem a step forward – nevertheless, as long as endorsing bodies cannot charge for issuing endorsements, there remains a concern over whether the organisations listed as endorsing bodies will be incentivised to take part. Some bodies listed as endorsers have already admitted that they expect only to endorse those already on their accelerator projects, or those who have secured funding through their seed programmes.
Endorsing bodies now assume a similar role to sponsor licence holders, with similar responsibilities. Time will tell how these bodies react to this responsibility.