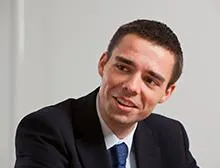 The Department for Business, Energy and Industrial Strategy (BEIS), in conjunction with the Health and Safety Executive (HSE), has now introduced guidance to help employers, employees and the self-employed understand how to work safely during the coronavirus pandemic. It is important to be aware that the guidance is applicable to England only as people return to work. At present, there is no equivalent guidance in Scotland, Northern Ireland and Wales, but one might expect to see this guidance shape how the devolved administrations will get people back to work in due course.
Guidance notes
There are eight guidance notes that cover a range of different types of work. The government is clear that the guidance ought not to be read in an overly prescriptive fashion – it may be necessary for employers to use more than one of these guides in order to keep people safe.
The guidance notes cover: (i) construction and other outdoor work; (ii) factories, plants and warehouses; (iii) labs and research facilities; (iv) offices and contact centres; (v) other people's homes; (vi) restaurants offering takeaway or delivery; (vii) shops and branches; and (viii) vehicles.
Each guidance note is structured in a very similar format, and is designed to assist employers as regards how they think about risk, how they socially distance in the workplace, and what steps need to be taken to keep the workplace clean and safe.
Thinking about risk
Underpinning all of this is the requirement that employers carry out an appropriate COVID-19 risk assessment. In many ways, this is nothing new. Employers have had to carry out risk assessments in relation to their workplace for years under health and safety legislation. Businesses cannot completely eliminate the risk of COVID-19, but every employer can look at the nature of their specific business, how it is organised and operated, and decide for themselves the specific actions that need to be taken in order to secure the health and welfare of those employees.
What preventative measures can be taken?
Each guidance note provides various sectors with relevant practical advice. Employers will be expected to work through the necessary steps to ensure:
increased frequency of handwashing and surface cleaning;
reasonable efforts are made to enable home working;
where working from home is not possible, all reasonable efforts are taken to ensure social distancing in the workplace;
screens or barriers are introduced to separate people from one another if appropriate; and
employees may work together in small, fixed teams, with activity times kept as short as possible (and so reducing the amount of contact between people).
Social distancing
This is very much here to stay. The government's objective is very clear: employers should maintain two metre social distancing where possible – that includes arriving at work, while in work, when travelling between offices/sites, and departing from work. Innovations that we may see here are staggered shifts (and so mitigating the number of people arriving and departing at any one time), one-way systems, increased handwashing facilities, only essential meetings taking place, and minimising contact with customers, visitors, or contractors.
Cleaning the workplace
It will be imperative for any employer with premises that were closed, or partially closed, during national restrictions to take steps to make sure that the site or office is clean and ready to restart. The risk assessment is again relevant, as are proper cleaning procedures. The guidance expects employers to have thought through how they will prevent transmission of the disease due to contaminated surfaces or the handling of goods, what handwashing and sanitation facilities need to be put in place, and (where relevant) implement clear guidelines for the safe use of showers and changing rooms.
Regulatory oversight
The guidance is not intended to be toothless. Employers should be aware that the HSE or a local authority can take action against employers who are failing to take action to comply with relevant legislation and guidance. This could be in relation to employers who fail in their duties to ensure, for example, all reasonable measures are taken concerning social distancing. The HSE has a range of actions at its disposal, from the provision of specific advice to employers through to issuing enforcement notices.
Communication
What is very clear is that employers will need to ensure consistent and regular communication to staff, from the risk assessments undertaken taken through to guidance on the new ways of working. Training materials will need to be developed so that new safety measures are understood and consistently implemented. Employee engagement will be crucial in order that the return to work is as smooth as possible, and to agree and explain any changes in working arrangements.