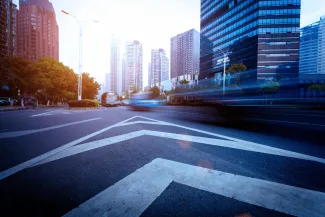 Landlords and tenants alike are under extreme pressure to maintain their obligations under commercial lease terms during the COVID-19 pandemic. Restrictions have been placed on landlords' remedies under the Coronavirus Act 2020 and the Coronavirus (Scotland) Act 2020, and further regulation is anticipated in the weeks to come. While government reliefs are available, many tenants are seeking concessions to help them survive during the lockdown, and beyond.
To help you navigate safely and effectively through these requests, and to help sustain cooperative landlord-tenant relationships, we have prepared a checklist of issues for landlords to consider.
While we have strived to cover all the most pressing considerations for landlords, there will, of course, be case-specific issues that this checklist may not address and our real estate lawyers are available to support you in making these decisions.
Preliminary considerations
Lender consent: do you require lender consent before agreeing to concessions?
Loan obligations: do your loan documents contain obligations regarding income cover that might be prejudiced by concessions?
Interest servicing/dividend cover: consider whether and how concessions on rent payment might prejudice interest servicing or dividend cover.
Authority regarding portfolio management: if you manage portfolios for third parties, do you have sufficient delegated authority to offer concessions?
Reputation management: even if you do have sufficient delegated authority, consider sense-checking your strategy with your client on granting/not granting concessions. Landlords may face direct public criticism from struggling tenants.
Other third party consents: check whether other third party consents may be necessary. For example, if you are a tenant under a head lease and consent is required to vary under/sub leases.
Head lease obligations: if you grant a concession to your tenants, can you continue to meet the rent under the head lease?
Multiple tenants: if you are letting your property to multiple tenants, news of a concession to one is likely to spread, with pressure to offer concessions to others. Consider up-front how you will apply your policy to support those who will need it to continue to pay rent to you in the future, while avoiding void rates, service charge and insurance.
Turnover rent: tenants who are liable to pay pure turnover rent without any minimum threshold may feel suitably cushioned from the impact of current events. However, base rent or minimum threshold requirements could now be under pressure, in the same way as leases with fixed rental levels.
Cashflow: to be able to consider a concession request you should seek information from the tenant about the effect current restrictions are having on their business, including relevant accounting information, projections and underlying assumptions. To what extent have they sought government assistance? Might it be cheaper for them to extend banking facilities/take grants etc. than pay interest accruing on rent?
Rent deposit: do you hold a rent deposit for the tenant? What are the terms of release of this deposit to you?
Guarantors: are there any guarantors and, if so, do they need to be involved in any concession arrangements to avoid prejudicing the underlying guarantee.
Service Charge: is there scope to defer costs so service charge payments can be restricted to day-to-day expenditure, thus reducing tenant liabilities in the short term?
Sub-tenants: for properties in England, if there are sub-tenants (particularly those who may still be accessing the property) consider serving notice to direct payments of the sublease rent to the superior landlord.
Rent concession options and considerations
For all the following options, consider:
If there are current arrears, should any concession be conditional on payment? If so, by when?
Will you require interest to be paid as well?
Concessions like these would normally cease on breach of the lease, or other events where the landlord's concession is no longer applicable, unless you advise otherwise.
Is the concession restricted to payment of rent (and not service charge, insurance or other sums)?
What is the start date for the concession (taking into account rent paid in advance), and what are the end date triggers?
You should also consider the following questions:
Will the start and/or end dates be a fixed date or dependent on an event occurring?
Will the concession depend on achieving financial parameters and, if so, which?
Will the concession be affected by a tenant's breach or other similar events?
If you sell the landlord's interest, will you bind successors to honour the concession?
Will the concession continue if the tenant seeks consent/licence to assign?
Will you permit underletting/subletting (including of part)?
What is the date for resumption of full rent (ideally the day prior to the next quarter payment date occurring after the end date trigger)?
Are there any rent review dates; break option dates; or termination dates occurring prior to the end date? For properties in England and Wales, are there any imminent 1954 Act renewals? How does the concession operate in any of the possible permutations?
Rent payment cycle concession option
Where current rents are payable quarterly in advance:
consider accepting monthly advance payments; or
different quarterly date payments or other regular payments dates.
If agreeing to monthly payments, consider whether these should be made:
in accordance with the existing lease;
by BACS/CHAPS;
by standing order; or
some other arrangement?
Do you require confidentiality undertakings, particularly in multi-let situations?
Rent deferral option
If you are thinking about deferring the payment of rent for a period, then consider:
When does the deferred amount fall due for payment? This could be a fixed date or linked to factors specific to the tenant/unit or external factors.
With so much uncertainty over how quickly we will return to normality, offering a fixed date and having the option to review might be the most prudent approach in a rapidly changing situation.
Will interest be waived, reduced or fully payable on the basis of the lease when the concession ends?
Rent holiday option
Consider if there could be a collateral benefit to offering a rent holiday, for example:
It is the right thing to do in the circumstances.
It is in return for a re-gear.
To keep occupancy up in a multi-let retail situation.
To retain a tenant and mitigate vacant rates, service charge and insurance liabilities.
Switch from a fixed rent to turnover-based rent option
Changing the basis of rent in this way would require a detailed consideration of the terms of the turnover arrangements. If you are contemplating such an arrangement, please get in touch to discuss options including:
the requirement for any base rent/minimum rent;
how sales would be defined, which is critically important for the purpose of establishing turnover; and
sharing of turnover information to both calculate rent and monitor trading performance
In England, the government has effectively imposed a moratorium on forfeiture/eviction for non-payment of rent that will stay in place until 30 June 2020, and in Scotland any action to terminate a lease for non-payment of rent requires a minimum of 14 weeks from service of a termination notice. Other remedies for landlords do remain, should they wish to take enforcement action in respect of arrears. Options will depend on the availability of courts, process agents and sheriff officers against the backdrop of ongoing government advice. If you require further information on enforcement action, please contact us using the details below.
Scotland: Michael Henderson is a partner in Shepherd and Wedderburn's property and infrastructure team. For more information, contact Michael on 0131-473 5189 or at michael.henderson@shepwedd.com.
England and Wales: Jonathan Rickard is a partner in Shepherd and Wedderburn's English Property Unit. For more information, contact Jonathan on 0207-429 4949 or at jonathan.rickard@shepwedd.com.