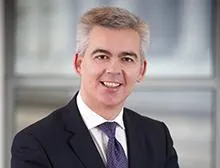 For most companies, using the web filing function to upload required documents to Companies House is now a regular part of their secretarial function. It is particularly useful in normal times, both for its speed and because it reduces the costs of filing many documents.
Now, of course, it is particularly important because the COVID-19 pandemic has resulted in extended processing times at Companies House offices across the United Kingdom. One particular challenge in seeking to set up online filing at this time is that the Companies House process for doing so involves it sending an authentication code to the registered office of the company by post. In the present circumstances this - though it is an automated process and perfectly understandable for security reasons - does not necessarily work.
We have received a very helpful response from Companies House, which provides an alternative solution – essentially the company providing the Registrar with a "director's authority letter", which tells Companies House what code they wish to have. Companies House says: "The letter must contain the following:
The company name and registered number.
The registered office address that is currently held on record for the company.
A chosen 6 character code (exactly 6 and it is alpha/numeric with no punctuation).
It must be signed by a director with their name printed beneath the signature.
A brief explanation as to why the authority letter is required.
Additional security in the form of the signing director's date of birth and residential address."
The letter should be scanned and emailed to: efauthcodes@companieshouse.gov.uk
This is a very welcome and pragmatic response from Companies House, and we will continue to keep you updated as soon as we learn of anything more.
Stephen Gibb is a partner in Shepherd and Wedderburn's corporate team. For more information, contact Stephen on 0131 473 5211 or at stephen.gibb@shepwedd.com.