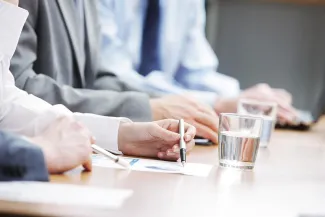 The Competition and Markets Authority (CMA) has published its provisional decision in its on-going review of the investment consultancy and fiduciary management industries. Firms in these sectors, who advise pension schemes with combined assets of £1.6 trillion, assist trustees in reaching decisions about how to invest scheme assets to generate return.
The CMA's decision found that overall the investment consultancy and fiduciary management markets worked well, with reasonable levels of competition and barriers to entry that are not prohibitively high.  It found most trustees were happy with the services they received and felt it helped them to manage scheme investment decisions
That said, the CMA did find areas where competition was not functioning well – primarily in the way that trustees seek out and engage with their advisers, with many trustees not undertaking any formal tender or review process.  The CMA also found that fee and performance reporting could be opaque, making it difficult for trustees to assess performance and value for money.
The CMA proposed a number of remedies to address these shortcomings, including:
mandatory tendering where a pension scheme is seeking to appoint fiduciary managers for the first time, and re-tendering every seven years;
improved guidance from the Pensions Regulator on how trustees should engage with and assess these services;
clearer reporting of fees and performance; and
making investment consultancy and fiduciary management subject to regulation from the Financial Conduct Authority.
These steps have been broadly welcomed in the industry as a helpful means to address some market shortcomings, without resort to more draconian measures that had been suggested previously (such as a prohibition on investment consultants offering fiduciary management services).