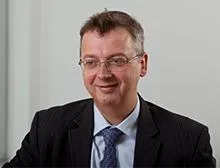 The Competition and Markets Authority's (CMA) Chief Executive, Andrea Coscelli raised concerns in April at "seeing a lot of evidence of anti-competitive conduct in the construction industry", adding  the CMA had "already taken a number of cases in this sector…". 
Recent enforcement action from the CMA, outlined below, suggests regulatory intervention is only likely to increase.
CMA's cover bidding penalty decision (design, construction and fit-out services market)
In a decision published on 12 April 2019, the CMA found six office fit-out firms had infringed competition law by engaging in cover bidding (agreed to submit bids intended to be unsuccessful, allowing another co-conspirator to win the contract) on service contracts covering the fit-out, design and refurbishment of commercial and non-residential premises. The cover bids spanned 14 contracts entered into with a variety of customers during the period 2006 to 2017. The firms colluded on the prices that they would bid for these contracts. 
The CMA imposed fines totalling more than £7 million on five of the companies: Fourfront, Loop, Coriolis, ThirdWay and Oakley – following their admissions to having breached competition law. The sixth cartelists - JLL on behalf of Bluu, its subsidiary – was involved in 12 of the 14 contracts and led on seven of those contracts, but had approached the CMA with information on the cartel, agreed to co-operate with the CMA and applied for leniency through the CMA's Leniency Programme and therefore received 100% exemption.
The fines levied also represent a reduction in the full penalty amount, as the five firms admitted their respective infringements and agreed to follow an expedited procedure to resolve the case.
Three former directors of the fit-out firms have also been disqualified from holding directorships and from the management of any company based in Scotland, England and Wales: Robb Simms-Davies, formerly of Bluu Solutions for five years; Trevor Hall, formerly of Cube Interior Solutions for two-and-a-half years; and Oliver James Hammond, formerly of Area Sq for two years respectively.  
Director bans: CPM Group Limited
On 26 April 2019, the CMA announced a further two director disqualifications relating  to findings, this time against a cartel comprising three suppliers of pre-cast concrete drainage products – CPM Group Limited, FP McCann Limited and Stanton Bonna Concrete Limited – it issued on 13 December 2018. CPM and Stanton Bonna have agreed to pay fines; the investigation against FP McCann remains active. 
Two former directors of CPM Group Limited – Philip Stacey and Robert Smillie – were given director disqualifications of seven-and-a-half years and six-and-a-half years respectively.
Provisional breach found by CMA in supply of groundworks products
The CMA is currently investigating three major suppliers of groundworks products to the construction industry – MGF (Trench Construction Systems) Limited, Vp plc and Mabey Hire Limited – in relation to suspected anti-competitive practices. The companies' behaviour came to light after Mabey brought the cartel to the CMA's attention and applied for leniency. Mabey will not be fined in accordance with the CMA's Leniency Programme, provided it continues to cooperate with the CMA's investigation.
The CMA provisionally found the three suppliers liable for their conduct – collusion to keep prices high – and on 9 April 2019 issued a statement of objections to all three companies. The CMA alleges these entities co-ordinated their commercial behaviour (in particular on pricing practices) with the aim of reducing competition on price, and with that strategic uncertainty, by sharing competitively sensitive information with respect to pricing and the supply of groundworks products in the UK.
Provisional breach found by CMA in roofing materials sector
On 27 March 2019, the CMA provisionally found three suppliers of rolled lead – Lead Mills Limited, Jamestown Metals Limited, H.J. Enthoven Limited and Calder Industrial Materials Limited – had breached competition law in respect of information exchange, market sharing and customer allocation.
These three companies account for about 90% of UK rolled lead roofing supplies, and are alleged to have entered into a cartel by colluding on prices, exchanging commercially sensitive information, refraining from targeting each other's customers and collectively refusing to supply another company whose business threatened to disrupt their market sharing arrangements. This investigation was initiated in 2017 and the CMA has now issued a statement of objections to the above named entities. 
Investigation launched into the supply of construction services
The CMA announced on 21 March 2019 it is investigating a suspected breach of Chapter I of the Competition Act 1998 (anti-competitive agreements including cartels) relating to the supply of construction services in Great Britain.
The CMA has not given any further information about the nature of the anti-competitive practices under investigation, or the parties involved. It indicates a decision will be announced in September 2019 on whether or not to proceed with the investigation.
Health Warnings!
Construction Industry seen as being at a risk of cartels and anti-competitive practices: have a Compliance Program in place and adequately train the company representatives.
If know of illegal behaviour/breaches of law – consult legal and consider leniency because someone else will.
Make commercial decisions e.g. about pricing and strategy independently, without consulting competitors or other construction group companies.
Do not share any commercially sensitive information with competitors, and avoid it with third parties as far as is practical – consult legal when in doubt.
Think before you meet and discuss business information with any competitors.
Do not agree future pricing strategies or output, or share or allocate customers.
Do not take risks if you are in any doubt about whether the joint bid/information exchange infringes the competition rules – seek legal advice!
Do not enter into any agreement about bidding or other commercial strategies. 
Shepherd and Wedderburn's competition law expertise
Competition enforcement, both through the competition authorities and through the courts, has risen significantly in recent years. The CMA and European competition authorities have demonstrated a willingness to expand the reach of competition law. New legislation also makes it easier to pursue actions in the regular courts for losses arising from breaches of competition law.
As a result, businesses can expect more intervention and exposure to competition law risks, regardless of size, location or sector. It also creates opportunities if your business or sector has been harmed by behaviour that breaches competition law.
We can help you meet those challenges, reduce your risk or seek damages or other remedies through the courts.
For example, we can help you identify and resolve any potential or suspected breaches. We can defend you against claims for damages and advise on the recovery of damages caused by suppliers, customers or competitors. 
Our specialist, market-leading team works across the full range of competition law and regulatory regimes, and has a particular track record in mergers, acquisitions, joint ventures, public offers, cartels, monopoly infringements, leniency applications, and in public procurement/state aid. We also offer full compliance and training programme support. 
Additional reporting by Jordan Galbraith