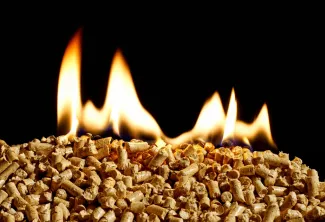 The Competition and Markets Authority (CMA) published its final report in its Heat Networks Market Study on 29 July 2018.
The report examined the deal that consumers were getting from heat networks and concluded that the Department of Business, Energy and Industrial Strategy (BEIS) and the Scottish Government need to introduce greater regulation to bring the sector in line with electricity and gas markets.
Heat Networks in the UK
Heat networks, also known as district heating schemes, are centralised heat distribution schemes that typically use renewable sources to provide heat and hot water to homes.
While in Europe there is a large and developed heat network market, it remains embryonic in the UK. Here, there are 14,000 networks, providing 2% of UK building heat demands.
There are pockets of projects appearing throughout the UK, with both public and private sector sponsors, however the market remains largely untouched by house builders and other developers.
This will change, and the CMA report may begin to promote an agenda for progress in this area, as the Committee on Climate Change estimates that 18% of UK heat will need to come from heat networks by 2050 if the UK is to meet its carbon targets cost effectively.
While some regulation exists, notably the Heat Network (Metering and Billing) Regulations 2014 and voluntary schemes run by the Heat Trust and the CP1 Code of Practice, in effect the heat network sector is unregulated, with no price control.
CMA Findings
The CMA Final Report highlighted a number of issues:
• Heat networks offer an efficient supply of heat and hot water at prices the same or lower than gas or electricity. However, in some instances customers experience higher prices and poor value for money, particularly in private networks.
• Factors contributing to poorer outcomes for consumers included:
developers and operators not taking the end user into account when designing networks, i.e. whole life costs of a network, and where the network does not deliver lowest cost option due to planning requirements;
heat networks effectively being monopolies, with customers having no alternatives; and
key billing and contract information not being transparent for customers.
In setting out its findings, the CMA Final Report also proposed options for change, including:
a statutory framework to underpin regulation of all heat networks (Ofgem would be well placed to become the sector regulator, and to implement the new regulations in line with CMA proposals, including regulation of price, quality of service, transparency and minimum technical standards);
giving domestic heat network customers similar protections to gas and electricity customers, particularly on quality of service and protection for vulnerable customers;
establishing a sector regulator to set performance indicators for service quality to ensure heat networks are required to report against performance targets to the regulator and customers;
requiring all heat networks to comply with "principles-based" rules on pricing, overseen by the sector regulator. This would allow flexibility in pricing models, so cost, plus a reasonable margin, or a benchmark approach could be adopted;
ensuring customers have greater transparency on billing and other information, including heat supply agreements, how bills are calculated, age and ownership of the network and dispute resolution (again, overseen by the sector regulator); and
requiring networks to comply with minimum technical standards to improve operational efficiency. This could include development of the CIBSE ADE Heat Networks Code of Practice (CP1), better training and accreditation for operatives in the sector.
Next Steps
The CMA has indicated that it will continue to work with BEIS and the Scottish Government to implement the recommendations.
In addition, it has stated that the introduction of the sector regulator should be addressed 'quickly'.
The CMA has also published an open letter to the sector, encouraging it to work consistently to deliver the best outcomes for consumers pending the proposed legislation.
The CMA highlights, in particular, the need for dispute resolution procedures, an ombudsman and support for vulnerable customers.