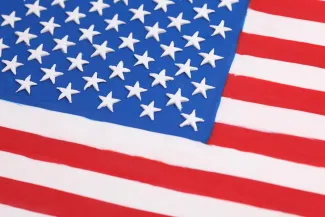 The US Department of Commerce has decided that the import tax on Bombardier's C-Series Jet should be set at 292%. While this is an 8% reduction from the preliminary ruling that we reported on here, Bombardier is not satisfied with the decision.
Canada's US Ambassador has suggested that the dispute may be escalated to the World Trade Organisation if the US keeps finding in Boeing's favour.
The next stage in the dispute is for the US International Trade Commission to issue its final decision. This is expected in February.  
This dispute is significant because Bombardier, one of Northern Ireland's largest employers, employs around 4000 workers in their Belfast manufacturing facility. Those jobs are now at risk. 
As previously reported, Airbus will receive a majority stake in the C-Series Jet programme. It is hoped this structure will avoid the import tax since the jets final assembly will happen in the US. However, since the final decision on the import tax is expected in February and Bombardier's deal with Airbus could be more than a year away, the C-Series Jet could still be subject to the import tax. This means that the future of Bombardier's operation in Belfast is still uncertain.
We will provide further updates on this dispute as they develop.
If you would like advice about trading arrangements between the UK and other countries or protecting your business during the Brexit process, please contact Paul Carlyle, Alison Rochester, or your usual Shepherd and Wedderburn contact.