---
Shepherd and Wedderburn sponsors Glad Rags & Cartridge Bags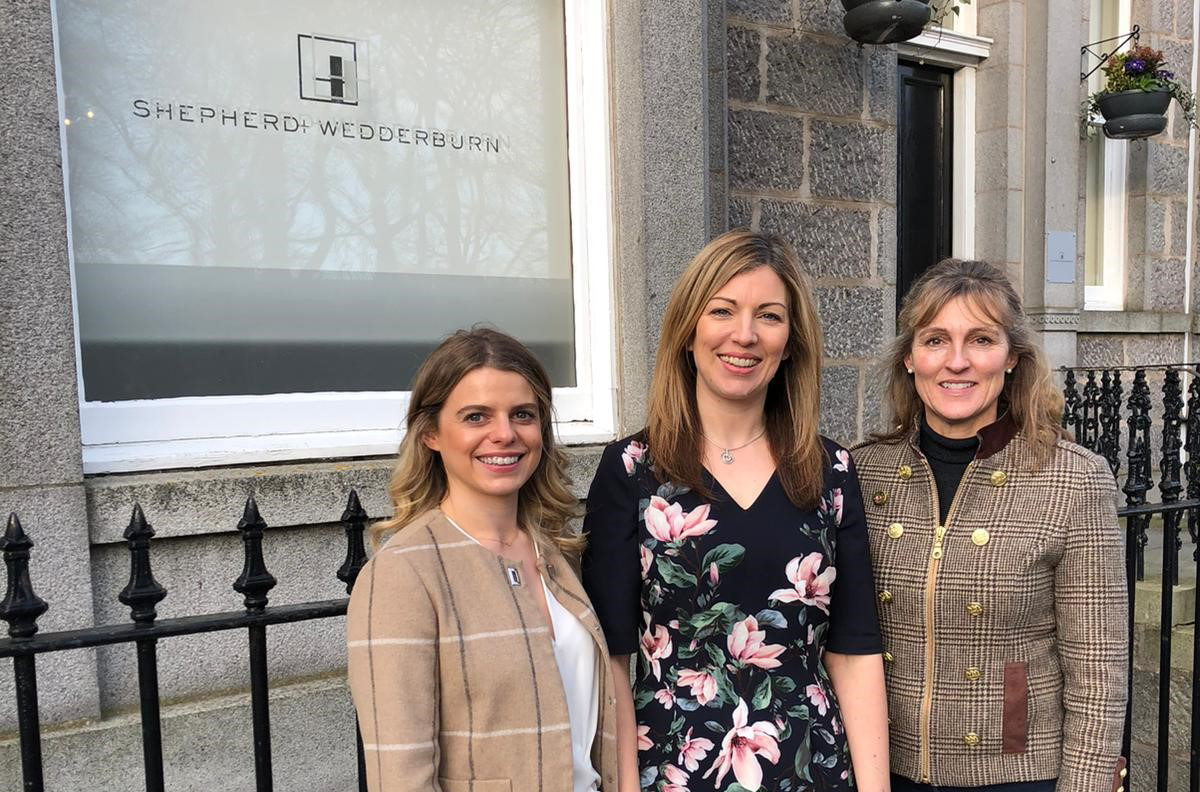 Shepherd and Wedderburn, the largest Scottish-headquartered UK law firm, has entered into a sponsorship agreement with women's clay shooting club Glad Rags & Cartridge Bags.
Shepherd and Wedderburn, which works with private clients throughout Scotland, will be supporting the club and getting involved with its regular shoots, hosted at a series of stunning venues throughout the north east of Scotland and beyond.
Gillian Campbell, Partner at Shepherd and Wedderburn and the firm's Head of Private Client in the north of Scotland, said: "Outdoor pursuits are such an important part of life in this part of the world. We are delighted to have this opportunity to visit beautiful locations, such as Wardhill Castle, and support the work of Glad Rags, whilst meeting new people and having great fun."
Mhairi Morriss, owner of Jomm Events and founder of Glad Rags & Cartridge Bags, explains: "Ladies of all abilities are very welcome. We are unique in that, unlike other shooting clubs, Glad Rags does not hold its clay shooting events at traditional shooting grounds, instead we are like a roving syndicate holding our shoots at stunning special venues."
Glad Rags & Cartridge Bags blasted into 2020 with the gracious permission of Her Majesty the Queen to hold a charity clay shoot in aid of Children 1st in October at Delnadamph, which forms part of the Balmoral Estate.
Mhairi added: "I am thrilled that a law firm of the calibre of Shepherd and Wedderburn has chosen to come on board as a sponsor. The club is now in its sixth year and continues to gain traction and attract interest from new members. Shepherd and Wedderburn's involvement is also testament to this."
Representatives of Shepherd and Wedderburn's private client and rural business and renewables teams look forward to continuing to support Glad Rags' events and to a long and successful partnership.