---
Shepherd and Wedderburn lawyer Lynn Simpson awarded British Empire Medal
Shepherd and Wedderburn lawyer Lynn Simpson has been awarded a British Empire Medal for her services to trampolining.
Lynn was recognised in the Queen's Birthday Honours List for her volunteering work as head coach of the Flyers Trampoline Club and as chairperson of the Scottish Gymnastics Trampoline, (Double Mini Trampoline) DMT, and Tumbling Technical Panel.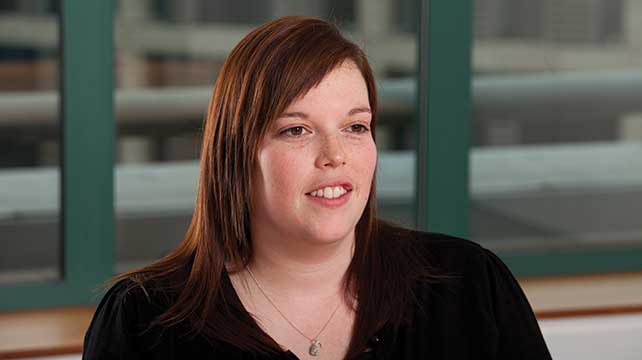 Lynn, who is a Senior Associate in Shepherd and Wedderburn's property and infrastructure team, took over Flyers Trampoline Club in 2008, when it was about to fold, and proceeded to build it up (with help from many others) to become one of the top trampoline clubs in Scotland, nurturing the talents of national age-group champions and dozens of young gymnasts along the way.
"It's lovely to be recognised for the work I've done over the years, so I'm grateful to whoever it was who nominated me for this honour," said Lynn, who was on Scotland duty at the British Trampoline and Tumbling Regional Team Finals, as a coach for the Scotland Regional Trampoline Team, when the honour was announced.
"I love being a coach and I'm lucky to have such a fantastic team at Flyers Trampoline Club, who support me in everything I do. I got involved with the Scottish Trampoline & Tumbling Technical Panel many years ago, with the aim of helping to improve our sport and increase the opportunities for our gymnasts in Scotland. We've still got lots of work to do but I believe we've made many significant improvements and that we are definitely going in the correct direction, and I hope this recognition helps to give our sport more of the exposure it deserves."
Commenting on the honour, Flyers Trampoline Club said: "Proud congratulations to our super head coach Lynn. So richly deserved for everything you do for the club and the sport in Scotland."
In addition to her roles at the Fife club and Scottish Gymnastics, Lynn is also an international-level trampoline and DMT judge, and is training to be a judge education tutor for British & Scottish Gymnastics. She also coaches gymnasts from the Flyers who are on the British Trampoline Performance Pathway and Scottish Performance Pathways for both trampoline and DMT, and has been a coach on the Scotland Regional Trampoline team for the past four years.