---
Shepherd and Wedderburn publishes ebook help for surviving the litigation jungle
The Commercial Disputes team at UK law firm, Shepherd and Wedderburn has published a new practical guide to help inhouse lawyers, directors and managers navigate their way through the litigation and disputes jungle in England and Wales
The print edition of Living with Litigation: Tips for Surviving the Disputes Jungle, published last year, has been well received, so much so that the firm decided to make it more widely available through digital channels.
The eBook, iBook and Kindle editions of Living with Litigation have now launched on Google Play Store, iTunes and Amazon.
Guy Harvey, Partner at Shepherd and Wedderburn commented:
"When we published this guide last year, the feedback we received was wonderful.  What readers seemed to like about it was the fact that it is rare in providing very succinct step-by-step practical guidance on the key stages and processes likely to be encountered during the course of a dispute. From issues such as consideration of disclosure, looking after witnesses, dealing with vexations litigants, right through to a tour of the English court system, Living with Litigation covers all bases.
"Nowadays, most of us will have in our pocket or briefcase a mobile phone or other portable gadget, so the time is right for Living with Litigation to make it onto these. The convenience, quick search and bookmarking functionality are major enhancements to the print edition".
Shepherd and Wedderburn has dedicated commercial disputes and international arbitration teams which help clients to head off disputes, or to solve them when they arise - either through the courts, arbitration or other dispute resolution mechanisms. And whilst Living with Litigation can in no way substitute for the indepth knowledge and know-how of Shepherd and Wedderburn lawyers, it does go a long way to providing a solid introduction for anyone new to the subject.
The publication is free to download on Google Play Store and iTunes. There may be a nominal charge to download the Kindle edition at Amazon. 
To download Living with Litigation, click on any of the badges below: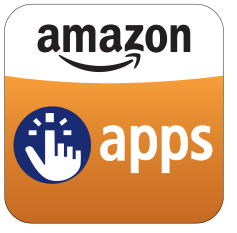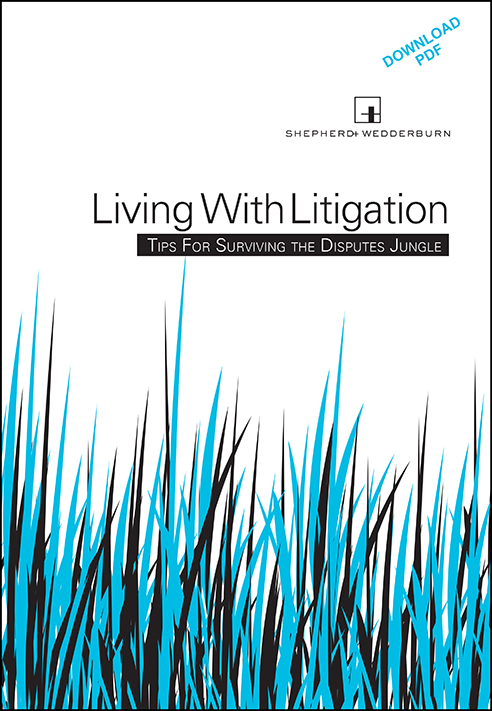 Alternatively, simply type: 'Living with Litigation' ointo the search field on Google, or on Google Play, iTunes or Amazon.
Living with Litigation: contents
 Step-by-step Guide to a Claim  
 Putting Your Legal Team in Place          
 Internal Management Considerations     
 Project Management     
 Disclosure       
 Looking After Your Witness      
 Don't Make A Drama Out Of A Crisis     
 Funding Litigation         
 Nuisance Claims           
 The Trial: A Quick Guide           
 Guide to the London Courts      
 Glossary