---
Intellectual Property & Antitrust 2018
Four Shepherd and Wedderburn experts have authored a chapter in Intellectual Property & Antitrust 2018, a unique legal information resource written by experts on each subject area in every significant jurisdiction.
Joanna Boag-Thomson (partner, media & technology), Joanne McDowall (senior associate, regulation & markets), Joe Fitzgibbon (solicitor, media & technology) and Zeno Frediani (solicitor, regulation & markets) co-authored the UK chapter in the latest edition, which explores the most important issues faced by intellectual property and antitrust practitioners across the world.
The topics covered include intellectual property and competition law, IP enforcement proceedings, merger analysis, challenges and behavioural and structural remedies involving IP rights, jurisdiction of competition and IP agencies, cartels, price maintenance, abuse of dominance and remedies.  It brings together analysis from global experts in every significant jurisdiction to provide comprehensive, first-step advice.
The Shepherd and Wedderburn team used their expertise to provide analysis regarding the issues found at the intersection of anti-trust law and intellectual property rights.
You can download Intellectual Property & Antitrust 2018, published by Getting the Deal Through, here.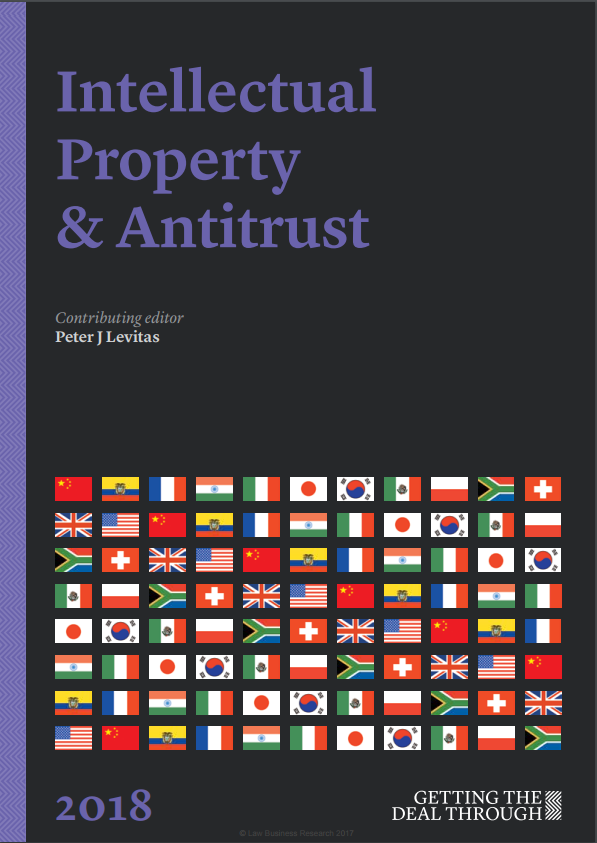 Reproduced with permission from Law Business Research Ltd. Getting the Deal Through: Intellectual Property & Antitrust 2018, (published in November 2017; contributing editors: Peter J Levitas, Arnold & Porter Kaye Scholer LLP) For further information please visit gettingthedealthrough.com