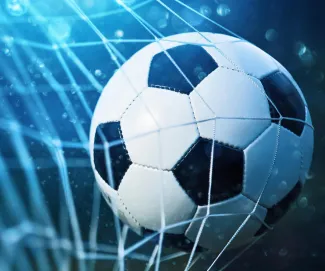 Summer 2022 has been an incredible season for women's sport. In the UK, the English women's football team won the UEFA Women's Euros and there has been a brilliant run of British winners at the Commonwealth Games, including gold medals for Eilish McColgan in the 10,000 metres, Pauline Wilson and 72-year-old Rosemary Lenton in the Para lawn bowls, and Katarina Johnson-Thompson in the heptathlon, to name a few.
Slightly further afield, Le Tour de France Femmes made its debut, with 144 women cycling 1,029 kilometres from the Champs Elysees to La Super Planche des Belles-Filles. Le Tour de France Femmes has replaced La Course by Le Tour de France. La Course was a much shorter event for women, taking place over one or two days, which gave rise to criticism from female cyclists who wanted a multi-stage event like the men's Tour. 
Le Tour de France Femme brings the women's event closer to the men's, now a multi-stage event taking place over eight days. Historically La Course struggled to garner the same level of funding and public support as the men's event, with critics often citing a gulf in public interest between female professional sports and their male equivalents. Le Tour de France is one of the most watched sporting events in the world, with around 3.8 million people tuning in to watch the cyclists each day (and around 3 billion viewers watching segments of the race globally) but Le Tour de France Femmes didn't fall far short in its premier year, drawing an TV audience of 3 million viewers to watch the women set off and 5.1 million to see them cross the finish line at Belles-Filles. In July, more than 87,000 people filled Old Trafford and 17.4 million viewers tuned into BBC One to watch the Lionesses bring home the UEFA Women's European Cup.
Throughout 2022, women's sport has consistently broken attendance records, drawing in huge crowds which have created a tangible buzz among spectators. 
Despite this success and the steps taken by some tournaments to award equal prize money (Wimbledon being one of the most high profile), there is often a substantial difference in the prize money offered to men and women. Le Tour de France winner Jonas Vingegaard won €500,000 for his first place finish; Annemiek van Vleuten won €50,000 for the same feat in Le Tour de France Femmes.
With spectator numbers and support on the rise for women's sport, there is a real opportunity for athletes, teams and leagues to commercially exploit their sports and for sponsors to invest in them, so that the revenue generated can help women's sport continue to thrive. Barclays has invested in women's football for over 20 years and support for the sport has grown exponentially in that time. Last year, Barclays extended its sponsorship of the FA Women's Super League to 2025, which will almost certainly attract bigger crowds than ever before, given the sport's phenomenal rise in popularity this summer. Adidas is also ahead of the curve, having agreed to pay the women they sponsor the same performance bonuses as the men for the football World Cup. The noise around women's sport, and women's team sports in particular, is getting louder and time will tell whether the money will follow the women's sporting success and whether that investment will reach the grass roots sport and increase participation. This summer of sporting success will soon come to a close but for audiences in women's sport, to quote Gabby Logan, it has only just begun.
Carly Duckett is a Solicitor in our commercial disputes team and a member of the firm's Sports Group. For more information, or for assistance with sports-related matters, you can contact Carly at 0131 473 5139 or on carly.duckett@shepwedd.com.