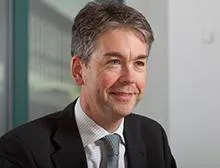 With access to broadband increasingly seen as a necessity for not only economic growth but also participation and cohesion in society, the focus on the slow pace of rollout of full fibre to the home in the United Kingdom remains as intense as ever.
This article reviews the latest statement by the Government on the future of broadband regulation in the UK and considers who are the likely winners and lose
Solving the Dilemma of Full Fibre
While 95% of UK premises are connected to superfast broadband provided over fibre to the cabinet or cable, only 4% of premises have the benefit of full fibre or fibre to the premise (FTTP).
The question is, how does the UK move from 4% coverage to the Government's more ambitious targets of 15 million premises connected by 2025 and coverage across the UK as a whole by 2033, given the expense of rolling out full fibre networks. Do you rely on market forces and competition alone?
Do you take a hybrid approach and rely on competition in those areas where full fibre is commercially viable and provide Government support for those areas where rolling out a full fibre network is unlikely to be commercial?
Or do you, if you cease to be a member of the European Union take a more bold stand that that previously allowed within the European Commission state aid rules as suggested by Michael Gove earlier this year in comments to the national farming federation or alternatively by legislating to prevent overbuild of networks as they are being built out.
We now at least seem to have an answer.
The answer as laid out in the Government's Future Telecoms Infrastructure Review (the Review)  is to stick with competition with government intervention only where necessary.
The Government is clear in the Review that its priority is promoting investment as opposed to interventions to reduce retail prices.
It is this priority and a set of accompanying outcomes that will form the basis of the Government's statement to Ofcom under the Digital Economy Act 2017.
Once this statement is made, Ofcom will be required to have regard to this strategic statement when carrying out its regulatory functions.
In order to prioritise investment, the Government outlines the following outcomes it wishes to see occur:
The provision of greater regulatory stability and clarity through longer market review periods of 5 years and also greater clarity from Ofcom on its application of the "fair bet" principle to operators who are making large and risky investments.
Ofcom to consider forbearance of regulation where appropriate in order to incentivise the rollout of full fibre networks.
Flexibility for operators to use approaches such as agreed migration from copper to fibre or co-investment to reduce the risk of building full fibre network
Ofcom to consider regulating based on different geographical markets as opposed to a national geographic market. The Government indicated that it considered it likely that there would be three different geographical areas in terms of a broadband model of regulation:

Areas that can support commercial rollout of two or more gigabit capable networks;
Areas that can support commercial rollout of single fibre networks
Areas that are unable to support commercial rollout.
On the fair bet point, the Review encourages Ofcom to publish clear guidance that clearly sets out the approach that would be taken by Ofcom and information that Ofcom would use in calculating a "fair bet" return so that investors can factor this into their decision making ahead of making major investments.
Outside In
The review also makes clear that while commercial build is happening its intention is not to abandon citizens in those areas who are unlikely to be targeted by commercial operators.
And indeed rather than looking for government funded networks to creep out from the edges of commercial networks as often been the case the Government has committed to build "outside in" beginning with the most remote and difficult to reach premises.
Exactly where the Government will find the £3 to £5 billion to ensure this roll out however is not made clear in this paper and the question of funding this arrangement is left to the Autumn spending review.
Addressing Barriers to deploying networks
On a more practical level, the Review also indicates that the Government plans to introduce new legislation to assist in addressing ongoing barriers to deploying networks.
These proposed interventions include:
Treating telecoms equivalently to gas, water and energy by providing a "right to entry" to allow an operator to build a connection. A landlord would be given notification of an operator's intention to access a property with a magistrate providing the warrant to entry.
New legislation to ensure as a backstop that all new build developments are connected with full fibre which offer s choice at the retail level for homeowners. The backstop obligation would apply to both operators and developers and the legislation would provide both a floor and a ceiling of cost per premises.
Both of these new interventions will be consulted on in the Autumn but it is easy to see that these suggested interventions are unlikely to be quick wins.
A system for obtaining a warrant to entry from a magistrate is unlikely to be quick or easy for operators to utilise and there are likely to be extensive arguments between developers and operators around the proposal to place liability on them.
In addition, given that Autumn is likely to coincide with the peak Brexit negotiation period, it is unclear how much bandwidth either civil servants or politicians will have to deal with these issues and it seems probably that we will see further work on these proposals being delayed.
Are there winner and losers from this statement?
The clearest loser from this Review in our view is undoubtedly Ofcom.
The Government's statement of its strategic priority as investment rather than retail price reductions seems to indicate that the Government views Ofcom's previous decision as much more geared towards the reduction of prices which of course makes for headline friendly press releases.
The Government's strategic priority statement will clearly guide Ofcom towards decision making that by its nature in terms of stimulating new network build may be less headline friendly in the short term.
In terms of telecoms operators the Review is mixed news. Whilst many of the measures might be seen to be favourable to BT, there is a potential sting in the tale for BT in the form of a warning by the Government about further separation of Openreach.
However at the same time, other operators who are building their own networks and who had lobbied the Government to regulate Openreach in its overbuilding of those networks have had those requests rejected.
The Review states that the "Government is not persuaded that "overbuild" should be discouraged although it also is t is encouraging Openreach and Ofcom to consider how greater transparency about build can be shared to give alternative operators either the choice to compete with Openreach or to prioritise build elsewhere.
In terms of the Government's threat to Openreach on separation however, the Review makes clear that the Government expects to see Openreach prioritise future investment in full fibre and that the Government considers that it is too early to consider whether the current legal separation of Openreach is sufficient to deliver the changes on full fibre investment that it expects to see.
It goes on to say that if BT Group fails to deliver on its commitments or Openreac h remains unresponsive to the needs of its downstream customers in terms of its investment than the Government will consider all additional measures.
This not even veiled threat also of course holds greater sway given the UK's exit from the EU and the possibility that if there is no deal, the Government would be free from compliance with the EU rules on market reviews as early as April 2019 and therefore could act on full separation without any heed to the EU rules.
Indeed not long after the Review Openeach issued a statement saying that it was accelerating its full fibre plans and reducing its G fast plans.
However this still represents 7.5 million premises being connected to G Fast and only 3 million premises being connected to full fibre over the next two years which would result in a total of 5.5 milliion premises being connected to full fibre by 2020.
Whether this will be sufficient for the Government remains a wait and see question.
Of course it may be that investors will achieve the offloading of Openreach ahead of that, given their push to have BT consider spinning off Openeach in order to boost the low share price.