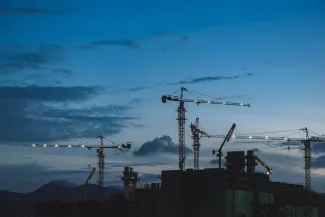 NEC3 has become an increasingly familiar contract form in the construction industry and is being increasingly used by contracting parties for all types of construction projects. The NEC3 suite of contracts was updated in June 2017 to become NEC4.  Whilst this is an evolution of the NEC series, and many of the unique features of NEC contracts have been retained, important changes have been made which contract users need to be aware of.
This webinar series will give participants an understanding of the updated NEC4 form of contract. Our speakers will consider the background and philosophy of the NEC form; the key changes found in NEC4; and best practice and recent case law.
This second webinar covers the key changes in NEC4, comparing NEC4 to NEC3 and other standard form contracts, and considers the implications on the operation and use of NEC4.