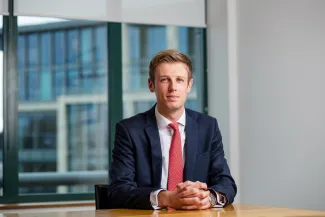 The secondary ticket market has been the subject of investigation by the Competition and Markets Authority (CMA) for a number of years, a subject we have written about in further detail here. Within that market, Viagogo has proved to be the most challenging offender for the UK competition watchdog to deal with.
In July, the CMA put the ticket resale site on notice that it was moving forward with contempt of court action following repeated warnings that Viagogo had not done enough to comply with an earlier court order the CMA had secured against it. Following continued pressure, however, Viagogo has now updated its website to address the CMA's outstanding concerns about how it presents important information to customers.  
Viagogo's website now makes it clearer to buyers whether there is a risk that they could be turned away at the door of an event, which ticket they are getting, and the availability and popularity of tickets. In turn, the CMA announced this week that it is suspending its earlier plans for legal action.
While changes to Viagogo's website are a positive move forward for the purpose of consumer protection, the secondary ticket operator was not free from criticism by the CMA, whose chief executive made it clear that the time taken to get to this stage is not acceptable. The CMA has also not ruled out future action if the problems with Viagogo recur.
In October 2019, Deloitte will complete a further independent review of Viagogo's compliance with the court order. If the results of this review, or any other fresh information, suggest that the company is not meeting its obligations, the CMA will not hesitate to take further action – through the courts if necessary.
Despite the improvements to Viagogo's website, the CMA clearly believes there is a need to keep pressure on the secondary ticket seller given its past behaviour.
Should you have any queries regarding this update, please get in touch with Alison Rochester, Roddy Forgie or your usual Shepherd and Wedderburn contact.