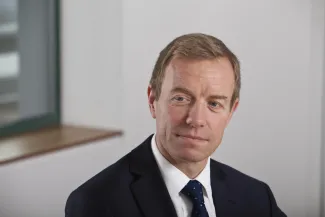 The recent case of John Doyle Construction (JDC) v Erith Contractors Limited provides two lessons for the construction sector concerning the enforcement of adjudicators' decisions by companies in liquidation. First, "clear, evidenced, and unequivocal security" is necessary before enforcement is possible. Second, where a solvent and paying party asserts set-off and counter-claims, enforcement is prohibited in most circumstances.
Though the Court's position on the second point is strictly obiter, which means it will have reduced impact, if followed it will significantly limit the chance of insolvent companies enforcing adjudication decisions.
Facts of the case
JDC was a sub-contractor engaged by Erith to provide hard landscaping works under an NEC standard form contract. JDC entered administration, did not complete the works, and later entered creditors' voluntary liquidation. Erith was obliged to complete the works and the parties later disputed JDC's final account. 
The eventual adjudication (which followed significant delays) found in JDC's favour but the Technology and Construction Court (TCC) refused to enforce the decision by summary judgment. JDC then appealed.
Lesson one: clear, evidenced, and unequivocal security is necessary when a company in liquidation attempts to enforce an adjudicator's decision
JDC claimed it had provided sufficient security to Erith to allow enforcement to proceed. Security was necessary because JDC was insolvent. If Erith was successful in later proceedings the insolvent JDC would be unable to repay Erith if Erith's payment was not sufficiently ring-fenced. 
JDC's grounds of appeal were all dismissed on the basis that the company had not met the requirement that "any undertakings or security being offered" be "evidenced and unequivocal" and "beyond argument". Lord Justice Coulson also stated that a judge should not be required to find an offer of security in "on the hoof" proposals or "vague suggestions" made in oral argument.
Take home points
The likelihood that a debt owed by a liquidated party will result in a payment of a dividend rather than full payment places an onus on liquidated parties that are successful in adjudication but face continuing set-off and counter-claim. Such parties must prove that money they are set to receive in enforcement proceedings will be sufficiently ring-fenced to satisfy any future sums due as a result of further proceedings by the paying party.
Lesson two: enforcement by a company in liquidation is rarely possible where there is continuing set-off or counter-claim
Obiter comments in this case attempted to rationalise the competing features of insolvency and adjudication to answer the question "lurking in the shadows", namely: "whether a company in liquidation, with an adjudication decision on its final account claim in its favour, but facing a continuing set-off and counterclaim, is entitled to summary judgment at all".
Rules of insolvency and the nature of adjudication
Insolvency set-off requires parties with mutual dealings to set off balances due to each other when one becomes insolvent (Insolvency (England and Wales) Rules 2016). This avoids a solvent company paying debts owed to an insolvent company in full but then only receiving as a dividend a pro rata share of debts owed to it by the insolvent company. 
Insolvency set-off does not sit easily alongside adjudication, given the latter aims to provide parties with a non-final award, saving time and cost. The chance of recovering payments in future proceedings from an insolvent company are so low that awarding money to an insolvent company via adjudication can have unintended finality. Because set-off and counter-claims by the paying party may not be met in full by the party in liquidation, the court is forced to consider whether enforcement without set-off or counter-claim should be allowed at all. 
Bresco Electrical Services Ltd (in liquidation) v Michael J Lonsdale (Electrical) Ltd
The case of Bresco Electrical Services Ltd (in liquidation) v Michael J Lonsdale (Electrical) Ltd was a step forward in the ability of companies in liquidation to pursue adjudication. It overturned a lower court decision that prevented commencement of adjudication, stating that there were commercial and tactical reasons for it. In obiter comments, the court suggested enforcement "will not be inappropriate" where: 
there is no dispute about a cross-claim;
a cross-claim is of no substance;
a cross-claim can be determined by the adjudicator because the claim and cross-claim form part of the same dispute.
The court in JDC stated that enforcement could be available for companies in liquidation where examples 1 or 2 apply, but not 3 because an adjudicator's decision is "necessarily provisional" and "cannot be regarded as the final determination of the net balance". Enforcing an adjudicator's decision in example 3 would thus be incompatible with the binding Insolvency Rules. 
Repercussions of JDC
If JDC is followed, it will be a three-stage process for companies in liquidation seeking enforcement, with differing prospects for the liquidators: 
Commencement: Bresco decided, and JDC reaffirms, that insolvent parties can commence adjudication actions. 
Enforcement (set-off or counter-claim): as per JDC, companies in liquidation can only enforce an adjudication award if there is no dispute about a cross-claim or if a cross-claim is of no substance.
Enforcement (security): Even then, the party in liquidation must prove that it has provided clear, evidenced, and unequivocal security. As Lord Justice Coulson states "in circumstances where the adjudicator has… finally decided the net balance between the parties, then the consideration would move to security issues".
Take home points
The courts in Bresco and JDC believed that commencement of an adjudication can have a purpose irrespective of enforcement, with the court in JDC describing enforcement as not "the only weapon available to JDC … having commenced enforcement proceedings an insolvent claimant can then get the defendant to 'put up or shut up'". 
What is now clear is that if insolvent parties do not achieve results after commencing adjudications, they are unlikely to have success in having them summarily enforced.
For more information please contact Iain Drummond, Partner in our property and infrastructure disputes team, at iain.drummond@shepwedd.com.