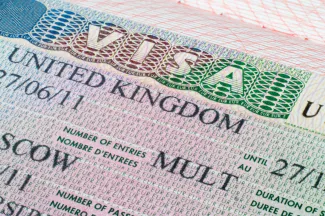 Five construction occupations are to be added to the shortage occupation list:
Bricklayers and masons;

Roofers, roof tilers and slaters;

Carpenters and joiners;

Plasters and dryliners; and

The more general category of 'construction and building trades not elsewhere classified'.
This follows the commission of a Migration Advisory Committee review of the shortage occupation list for hospitality and construction sectors (to conclude later in 2023), and the publication of an interim review report on hospitality and construction sector labour shortages today.
Adding these construction roles to the shortage occupation list will allow sponsoring companies to pay sponsored workers in the above roles 20% less than the mandatory minimum salary for sponsorship. When these changes come into effect sometime before the summer, the roles will be sponsorable at a salary of £20,960 rather than the normal minimum of £26,200. Beyond a lower salary and a slightly cheaper visa application fee however, there are few other advantages to a job being on the shortage occupation list.
Crucially, the shortage occupation list offers no exemption from the Immigration Skills Charge of up to £1000 per worker per year, and no exemption for sponsored workers from the mandatory level B1 English test in reading, writing, listening, and speaking. More often than not it's really the English language test that proves to be the main barrier to sponsorship in these types of role, not the salary.
These shortage occupation list additions only cover construction sector roles however. Whilst there is a recognition of hospitality labour shortages, no tangible announcements have been made to hearten the hospitality sector.
2. Visit visa rules for business visitors to the UK are going to be both eased and simplified. The budget announcement says:
'This includes expanding the range of short-term business activities that can be carried out for periods of up to 6 months and reviewing permitted paid engagements. These changes will be implemented from autumn 2023.'
I have the impression that reliance on visit visas to conduct permitted business and work activities in the UK has significantly increased since Brexit, and yet the visit visa rules not only remain opaque, but also subject to a rather broad range of interpretations.  The proposed changes sound positive, though as ever, we will need to wait to see what the eventual Statement of Changes to the Immigration Rules will look like.
Contact us
If you have any questions regarding any of the above, please do not hesitate to contact John Vassiliou or use our enquiry form.