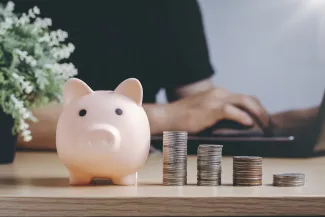 1. Data Quality
Probably the most important step in getting buy-out ready is to assess the quality of the scheme's membership data, from the perspective of a potential insurer, and to address any data gaps. Schemes which have poor quality or missing data will be relatively unattractive to insurers, meaning some may not even be willing to provide a quotation. Where schemes don't hold data that insurers will need for pricing purposes, e.g. spouses' existence and dates of birth, schemes should consider obtaining this data as part of their buy-out planning.
2. Sponsor Support
In our experience, buy-out transactions work best when the trustees and sponsoring employer have an agreed endgame strategy and the employer is fully involved in the process. Having an engaged employer gives both the trustees and the insurer greater certainty that a transaction will proceed and makes the scheme more attractive to potential insurers.
3. Benefit Specification
An insurer will provide a quotation based on the member data and the benefit specification provided to it. A key part of getting a scheme ready for buy-out is to prepare a benefit specification, setting out the benefits to be insured, and have this reviewed by the scheme's lawyers. Some schemes have a number of different benefit structures due to amendments made over time, previous mergers or bulk transfers, so this can be a complex task. Where schemes provide discretionary benefits, e.g. discretionary early retirement, these should also be identified and consideration given as to how to codify the benefits so they can be insured. Insurers are generally not able to insure discretionary benefits.
With more insurers now entering the buy-out market there are opportunities for schemes that are well-prepared to fully secure their liabilities.