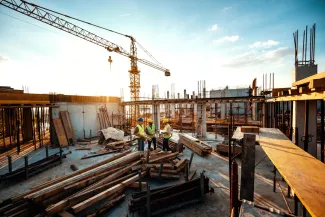 On 1 June 2022 standstill agreements were made permissible in Scotland by s13 of the Prescription (Scotland) Act 2018 ("the 2018 Act"). Our earlier article on the key changes of the 2018 can be found here. The new legislation allows for parties to enter into a contractual agreement to extend the prescriptive period by one year. This is a welcome change, as previously extending the prescriptive period was prohibited. 
In Scotland, a five-year prescriptive period applies to any obligation in contract whereby a contracting party suffers a loss. They must raise a claim, otherwise their right to claim will be time barred if not raised within the prescriptive period. Section 13 of the 2018 Act now allows for parties to enter into an agreed period of standstill for up to one year. This allows further time for parties to try and reach a resolution before raising proceedings.
The benefits of standstill agreements
The main benefit of standstill agreements is they allow parties to avoid or delay the need for costly and time-consuming court proceedings. A signed standstill agreement serves as evidence to rebut a defence of prescription.  Where there is a choice of jurisdiction between England & Wales and Scotland, this may be of particular benefit, as the warranting dues for raising a court action in England & Wales is £10,000 for claims over £200,000. In Scotland, the warranting dues are considerably smaller. However, standstill agreements in Scotland may be of greatest assistance where there is a chain of claims, which cross jurisdictions. The use of standstill agreements, may help protect the position of 'downstream' claims, while an 'upstream' claim is being negotiated. 
The disadvantages of standstill agreements
The creation of a standstill agreement is not risk free. Unclear drafting or signing issues with a standstill agreement could result in the document being void, meaning a claimant/pursuer would lose their right to claim. It may also create unequal bargaining points for the parties. The party whose claim is close to time bar risks being in a less favourable position to contract, if parties cannot agree on the terms for the standstill agreement within a reasonable time, the party with the legal right to claim may have to revert to initiating court proceedings to protect their position.
Conclusion
Ultimately, the approach taken to standstill agreements should be one of balancing risk. They can be used as tools to extend the prescriptive period by one year, allowing negotiations between parties to continue. This is beneficial in that it may avoid the need for costly litigation outlays and may help to maintain a better environment for cooperative discussions to resolve the dispute. However, they can also create uncertainty. A successful challenge to the validity of a standstill agreement could render a right to claim being lost. Those entering into standstill agreements should therefore be aware of the risks involved, and ensure standstill agreements are drafted carefully to minimise the risk. 
Take away points 
Standstill agreements are now legal in Scotland and can be used to extend the period of prescription by one year, by agreement. 
Protecting a right to claim in a contractual dispute should be carefully considered ahead of entering into any standstill agreement.