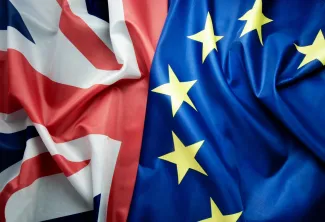 While the long-term consequences of Brexit remain unclear, recent announcements have given employers some short-term comfort.  Employers of EU citizens working in the UK have already been given some reassurance regarding the post-Brexit arrangements through the technical note which confirms the proposal to introduce a new 'settled status'.  To recap:
EU citizens residing in the UK on 29 March 2019 will be eligible for a new 'settled status' if they have been resident in the UK for a minimum of five years; and  
EU citizens who have been in the UK for less than five years will be granted a temporary status, giving them the right to remain until they reach the five year mark.
What remained unclear was whether the official withdrawal date of 29 March 2019 was the cliff-edge date, requiring all EU citizens wishing to remain in the UK to be 'in' on that date, or be subject to new (and as yet unknown) immigration rules. 
In a recent announcement, the government has confirmed its intention to operate a post-Brexit grace period.  It's expected that an 'implementation period' will run for up to two years from 29 March 2019.  During this time, EU citizens will continue to enjoy the right enter, reside and work in the UK as they currently do. 
However, there will be a new registration system for EU citizens and their family members who arrive in the UK during the implementation period and plan to stay for more than three months.  
EU citizens and their family members who arrive during the implementation period and complete the registration period will be given a temporary status allowing them to stay in the UK after the implementation period has concluded.  This means that they will be able to remain lawfully in the UK working, studying or being self-sufficient for the five years needed to obtain settlement. These individuals would also be entitled to apply for indefinite leave to remain once they have accumulated five years' continuous and lawful residence in the UK.
Those who arrive after the implementation period will be subject to a new immigration regime, the details of which remain unknown.  We will update you when any future plans are announced.  
In the meantime, we are advising clients to:
Review: their workforce to understand how many EU workers they employ;
Assess: EU workers' current status, potential new status and any steps that could be taken now (e.g. to apply for British citizenship);
Engage: with your EU workers to answer queries and give them reassurance that you are top of the issue, and monitoring developments; and
Update: your internal process in due course to ensure that you are able to monitor, record and track your EU workers' status under any new registration regime.