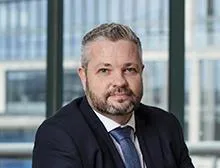 2020 was unprecedented in terms of the unpredictability and inconsistency in the Scottish residential property market caused by the COVID-19 pandemic.
With the market coming to an almost complete shutdown during the early summer, pent-up demand and the desire for spacious homes and properties with outdoor areas spurred the market in the second half of the year, with record prices achieved in some areas, particularly Edinburgh's West End and New Town.
Properties with outdoor areas were at a premium in 2020, and there was strong growth in out of town and rural property sales, with purchasers reassessing their work/life balance and a reduced need to be close to their place of work due to home working.
Because of this, the number of sales subject to contract during July and August 2020 was more than 50% higher than the same period in 2019, with the vast majority of Edinburgh city centre properties selling at closing dates, often achieving 10-20% over their Home Report values.
"Cash is king" was never truer than during this past year, with uncertainty in the market and the potential for a second full lockdown driving sellers to accept cash offers ahead of offers conditional upon sale or finance, often to the detriment of the selling price they had hoped to achieve.
As we near the end of December, the market remains strong with closing dates prevalent, particularly in Edinburgh and Glasgow (although prices are lower than we saw in late October/early November).
Looking to 2021, economic uncertainty and the many furloughed employees who are unlikely to return to work in the coming months will no doubt have an impact on the residential market, particularly those properties traditionally attractive to first time buyers. The effect this will have on the higher end of the market remains to be seen, and will depend in part on the timing of the end of the furlough scheme, which last week was extended to April 2021.
However, with continued low interest rates, which are not expected to rise in the short or medium term, any short-term pullback in prices over the coming 12 months is expected to be followed by a return to growth, supported by economic recovery, perhaps as early as 2022.
And, if history has taught us anything, the Edinburgh property market in particular is expected to recover most quickly if there is a pullback in prices next year, having proven itself time and time again to be particularly resilient in challenging times.
For advice on this or another related matter, please get in touch with Phil Harris, at phil.harris@shepwedd.com, or your usual Shepherd and Wedderburn contact.