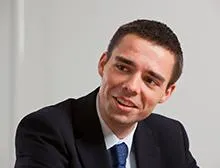 This article comments on the Scottish Government's five-tier system as at 2 November 2020. The Scottish Government subsequently announced that Scotland would move into lockdown on 5 January 2021, with new guidance regularly being announced and updated.
The Scottish Government has announced that a number of council areas in Scotland are to be placed under level 4 restrictions, the strictest tier. What does that mean for business?
The Scottish Government's new five-tier alert system of COVID-19 regulations came into effect on Monday 2 November, as did its accompanying postcode checker, which allows people to see which tier their region is in over the coming weeks and months as categorisations change. The objective is to impose appropriate restrictions targeted to those geographic regions most affected by the virus and to limit, as far as possible, any confusion and uncertainty that may arise.
Undoubtedly, the hospitality sector is one of the most heavily impacted by the pandemic. From 9 October to 1 November, licensed premises within the central belt were forced to close entirely. The new tier system offers some hope for licensed premises. Food and alcohol may be served within Tiers 0 to 2 (albeit conditions and time restrictions apply). Even licensed premises within Tier 3 are now able to open in order to serve food, albeit they will need to close by 6pm each day and they will not be permitted to sell alcohol.
However, for licensed premises within Tier 4 areas, it is now the case that all restaurants, cafes, pubs and bars must close, although takeaways may still operate.
Understanding and adapting to the five tiers
Adapting to the five-tier system will certainly present challenges for many businesses. It will be important for business owners to take full advantage of the resources made available on the Scottish Government website and to familiarise themselves with how they are permitted to operate, based on their geographic location. That is especially so if that location is subsequently re-categorised (for example, East Lothian and Midlothian have moved from Tier 3 to 2). Customers and employees need to have confidence that businesses are doing what they can to comply with the legal restrictions and understand what they may or may not do.
A failure to review, understand, and implement the new rules could result in enforcement action being taken against businesses that fail to comply.
For our more detailed breakdown of the five-tier system, please see here.
The tiers vary widely in terms of what is and what is not permitted (indoors/outdoors, times of operation, whether alcohol can be served), with Tier 0 allowing licensed premises to sell alcohol both indoors and outside, within normal licensed hours. That is because Tier 0 reflects the Scottish Government's ambition that this level should represent the most 'normal' set of circumstances we can hope for in the absence of a vaccine.
The rules on licensed hours become progressively stricter as you move through the tiers. Within Tier 2, pubs are only permitted to sell alcohol outside or indoors, as long as it is served alongside a main meal. The maximum level of restrictions – Tier 4 – sees hotels, restaurants, cafes, bars and pubs forced to close their doors once more. Currently, nightclubs must remain closed across all five tiers.
What it means to sell alcohol alongside a "main meal" is not clear-cut. A main meal must be more than crisps or nuts, but it could be a sandwich served with a side. Of course, any premises looking to serve alcohol with a meal must already be licensed for restaurant facilities and/or bar meals. While the Scottish Government advocates a common-sense approach, it has also prepared a set of detailed Frequently Asked Questions aimed at providing clarity to the hospitality sector, which are essential reading.
Maintaining current COVID-19 practices
It is also worth remembering that a number of the restrictions that were imposed over the summer months remain unchanged. Hospitality premises will still need to operate table service, taking into account the need for social distancing and the wearing of face masks on the premises, and implementing the sorts of health and safety measures we have come to expect in combating coronavirus. The requirement to record customer contact details for test and protect reasons also remains.
The introduction of this five-tier approach may mean further changes for businesses, but we must hope that it achieves the Scottish Government's goal of striking a balance between controlling the virus and minimising its impact on our local economies.
For more information, please get in touch with Kevin Clancy, at kevin.clancy@shepwedd.com, or your usual Shepherd and Wedderburn contact.