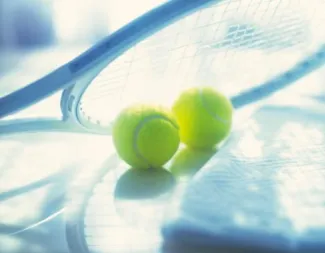 Roger Federer has highlighted the importance of famous trophies to international competitions such as the Australian Open tennis.
Winning his quarter-final on Wednesday sporting bright pink tennis shoes with a picture of Flinders Street train station and a number  '5', the 19 times grand slam winning tennis player explained how he likes to honour each tournament by wearing tennis shoes showing the number of times he has won the title. 
Federer then explained that he was prohibited from including a picture of the Australian Open trophy on his tennis shoes, instead opting for the iconic 18th century landmark. Federer then suggested that this restriction is not unique to Australia, commenting that in Wimbledon he has donned tennis shoes featuring iconic London sights such as the London Eye.
While most of us may struggle to picture the Australian Open trophy, this underlines the commercial value of international sporting events and the way they protect all brand assets, including images of the trophy. Perhaps the most famous and heavily protected trophies are the World Cup and the Claret Jug.
This is a timely reminder that no matter how big a sporting success you are, the commercial value of famous international championships will always rank ahead of competitors. 
If you would like advice about protecting brand assets in the business of sport, please contact Paul Carlyle, Ashley McLean, or your usual Shepherd and Wedderburn contact.