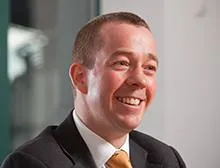 As the UK looks beyond lockdown, anticipation is growing for what the 'new normal' will look like. With social distancing set to be in place until a vaccine for COVID-19 is found, workplaces are going to look radically different in the months to come. Communication between employers and employees will be key to successfully managing the transition out of lockdown and allaying the understandable concerns of many workers. At this stage the four nations of the UK have issued different guidance and potential timescales for coming out of lockdown, however, we set out below some high-level considerations for employers across the UK to be thinking about while getting ready for changes to workforces going forward.
Risk assessment: social distancing and PPE
Employers with more than five employees are already obliged to produce regular health and safety risk assessments, and it is expected that Scottish employers will join English employers in being required to carry out COVID-19 risk assessments as a key part of getting employees back to work, when permitted to do so.
We take a detailed look at the guidance produced by the UK Government (applicable to England only at present) in our article here. The latest UK government guidance is available at https://www.gov.uk/guidance/working-safely-during-coronavirus-covid-19.
A key consideration in reducing risk will be how to maintain social distancing. for example by:
reducing lift capacity;
avoiding face-to-face meetings;
staggering break times/using shift working;
ending or limiting the use of hot-desking; and
promoting cycling to work to reduce reliance on public transport.
Some issues may not become apparent until employees begin to return to the workplace so it is key that employers listen to employee concerns and are willing to review the measures in place.
Depending on the type of workplace the use of PPE, especially masks/face-coverings, should be considered where social distancing is not possible. In some roles where employees interact with the public, it may be a necessary and expected step to offer masks and gloves to employees. Consideration should, however, be given to those who have skin complaints, anxiety, or another condition that may make mask-wearing difficult, and a case-by-case, reasonable approach taken.
Tests and vaccines
Some employers will be considering whether temperature or antibody/active infection tests, or a self-reporting regime for signs of infection, will be useful for employees returning to work. For some industries this might be appropriate, especially in the early stages of employees returning to a workplace. Employers may also consider encouraging their employees in due course to download and make use of the contact-tracing app ('NHSX') being developed by the UK Government as a way to prevent any potential spread in the workplace. However, there are both employment law and data protection issues to consider.
From an employment law perspective, while a majority of employees may be keen to have a test carried out, there may well be some refusals. We recommend these be dealt with patiently and on a case-by-case basis, particularly if there is a religious reason for refusing the particular type of testing required; or if the employee has general fears about returning to work linked to their safety.
If, rather than testing, a self-reporting regime is in place, then this will rely on the participation and honesty of employees. Similarly, while use of the NHSX app may become widespread, it is unlikely that the employer would be able to have access to the data beyond asking employees to share if they have been informed by the app that they have been in contact with an infectious person. Again, this relies on employees' willingness to participate. Both options are likely to be more effective if there are not financial consequences for employees who are ill, showing symptoms, or required to self-isolate, and if employers explain the reasoning behind the measures. Failure to comply with a self-reporting regime may be a disciplinary matter in appropriate circumstances.
With a data protection lens, information about an employee's health is special category data under the General Data Protection Regulation (GDPR), and must be treated particularly carefully. GDPR expert Joanna Boag-Thomson takes a look at considerations to bear in mind in this article. In this context, employee consent is unlikely to be an adequate legal basis and so consideration should be given as to whether protection of the health, safety, and welfare of employees is a suitable ground for processing. A data protection impact assessment should be carried out, and secure retention/deletion practices observed and clearly justified. Changes may also be required to employers' Privacy Policies.
If a vaccine becomes available, then it would be reasonable for employers to encourage employees to be vaccinated. However, unless Government/HSE guidance supports mandatory vaccination (which we expect is unlikely), it would likely be unreasonable for employers to require employees to have the vaccine, given the invasive nature of the vaccine compared to a test.
Physical return to the workplace
One of the biggest hurdles that employers may face is employee reluctance or refusal to come back to the workplace, particularly from employees who have (or who are living with someone who has) an underlying health condition; those who rely on public transport to travel to work and are concerned about the safety of doing so; or those with childcare issues. It is important to take a case-by-case approach. Where their role allows, employees should be enabled to work from home and should continue to do so in line with government guidance.
Some continued flexibility will also be necessary in light of the contact-tracing approach now being pursued by the UK and Scottish Governments. Whether or not they are attending the workplace, employees may be required to self-isolate for 14 day periods on multiple occasions over the coming months depending on whom they have come into contact with.
For many office workers the remote working seen in past months may lead to a rise in requests for flexible working patterns going forward, including days of working at home. The flexible working regime currently continues in place, with employers only permitted to refuse requests on one or more of the eight statutory refusal grounds, and employers may now find it harder to justify refusals if employees can point to the ability to work from home during lockdown. In many cases a full or part-time move to homeworking may not be feasible for good business reasons; however, if refusing requests, employers should be alive to the risk of indirect discrimination, and of objections that homeworking worked perfectly well during lockdown. The government has also mooted proposals to introduce a 'right to work from home' to help employees in the post-lockdown period.