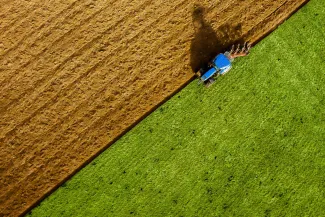 Watch again as our rural law experts provide information and guidance on resolving rural disputes over succession in relation to agricultural tenancies, and dealing with nuisance, harm and disturbance in the rural sector.
Webinar one - Succession to agricultural tenancies: rules, time limites, objections, problems and pit falls
This webinar looks at the issue of succession in relation to agricultural tenancies, and in particular the procedures where there is a disputed succession. It also examines how to object, and how to defend such an objection, in the Scottish Land Court.
Webinar two - Nuisance – court remedies and defences
In this webinar, our rural lawyers look at examples of nuisance including pollution, noise, water and other forms of harm or disturbance occurring in the rural sector. They examine what constitutes nuisance both at common law and under statute. They go on to look at the court remedies and defences that might be available, and the penalties that could be imposed if a nuisance occurs.
Webinar three - crofting law and rural land development
Elaine Brailsford and Stephanie Heburn look at restrictions on development under crofting law, and explore the ways in which land can be removed from crofting tenure to enable development, with a focus on applications to the Scottish Land Court in relation to resumption, schemes for development, de-crofting and Section 5(3) agreements.
If you have more detailed questions about resolving a rural dispute, or would like to speak to our team about your situation, contact us today.