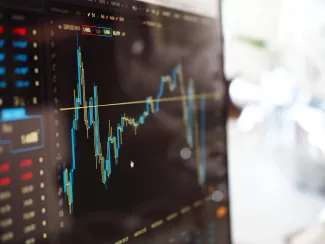 As the date draws closer for implementation of the Senior Manager and Certification Regime (SMCR) across asset management firms, HR's attention is turning to the impact of the new regime on regulatory references. 
Brought in to replace the approved persons regime and to prevent 'recycling' of individuals with poor conduct records between firms (protected by a series of settlement agreements), these references must follow a form set by the financial services regulator, the Financial Conduct Authority (FCA), and be requested each time a new employee is appointed to a certified or senior manager role. 
There are a series of detailed questions the firm providing a reference must complete, the crux of which is whether it concluded the individual was not fit and proper to perform a certified or senior management function, and whether the individual was subject to any disciplinary action. 
Challenges posed by regulatory references
Regulatory references apply to Senior Managers, Certified Persons, and all Non-Executive Directors. The FCA rules require that they be obtained to cover the past six years of an individual's employment history, and they will be a critical component to allow a hiring firm to assess their new employee's fitness and propriety (F&P). 
The regulatory reference rules do not supplant normal common law rules on referencing, and so references must continue to be true, accurate, and fair. 
Firms should investigate allegations before including them in a reference and, if particularly contentious, may wish to consider allowing an employee to comment on them before including it.
The FCA and the Bank of England's Prudential Regulation Authority (PRA), which regulates and supervises banks, building societies, credit unions, insurers and major investment firms, have agreed that fairness would normally require that an employee has had the opportunity to comment on the information included in a reference.
This may occur at the time of a disciplinary process, or at the time of the reference if they have not previously had this opportunity – potentially because they were not in a regulated role at the time. Good practice should mean that there are no surprises for the individual, especially given the serious consequences of adverse references.
From the experience of the banks who have operated under this regime for several years, there have been a number of challenges. For example, where someone's recent employment history includes work for a non-regulated employer, or they have worked overseas, there will be no obligation on their previous employer to fill in a regulatory reference form – and in any event, they will be unlikely to be able to comment on the matters contained in it. 
Similarly, while firms are required to disclose any serious conduct issues that occurred prior to the six year window, it is unclear whether a hiring firm would seek to obtain a reference from an employer if the individual's employment with them terminated more than six years ago. 
If a reference comes back and discloses something negative, the hiring firm will also need to consider their tolerance, and whether whatever is disclosed is enough to stop the onboarding. 
From the perspective of the firm sending the reference, they will need to consider whether to include allegations of misconduct where an investigation was not started (or concluded) due to an employee's departure. In all cases, it will be a delicate balancing act between a firm's obligations to the FCA, and to the employee. 
Banking Standards Board draft guidance
With this background, the recent publication by the Banking Standards Board of their draft guidance is welcome. It will not be binding (either in its current draft form, or when finalised in due course), but represents an attempt to assist firms in navigating the process around these references. It is currently under consultation, and firms are invited to respond with their views on the consultation questions.
The draft guidance sets out:
good practice when providing regulatory references;
good practice when receiving regulatory references; and
the type of information to include in a reference. 
What to include in a reference will need to be judged on a case-by-case basis, but one guideline suggested by the Banking Standards Board is that a firm considers whether they would have taken particular information into account had the individual remained with the firm, and the firm were required to make an F&P assessment. If so, it will be relevant enough to include in the reference.
Underpinning the guidance are the principles of fairness, consistency, and proportionality. All of the guidance will be useful for firms when considering the framework they wish to put in place around regulatory references. 
Particularly of note is the recommendation that communications around any disciplinary process or procedure relating to a conduct rule breach refer to the fact that the outcome of these will be included in a regulatory reference.
Firms should ensure that this aspect of disclosure is built into disciplinary processes as these are revised in advance of SMCR.
Additional reporting by Sarah Leslie.