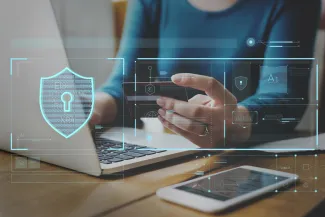 The Liverymen and Freemen of the Mystery of Goldsmiths will convene in London on 28 January to conduct the Trial of the Pyx.
It is a ceremony of great antiquity that the Coinage Act 1971 now requires to be held every year in which coins are issued by the Royal Mint in order to independently examine whether those coins meet the standards laid down by law.
The strange name of the ceremony, which has taken place regularly since at least 1282 CE, derives from the boxwood chest – or "pyx" – in which the sample of coins set apart for trial were traditionally kept.
The jury of Liverymen and Freemen of the Goldsmiths' Company, an expert group of metallurgical assayers presided over by the Queen's Remembrancer, analyse the weight, diameter and composition of the coins, and then deliver their verdict as to whether the minters' work has met the required standards.
Public confidence in money is essential to a functioning economy, but in an increasingly cashless society oversight of electronic payments is arguably more important to modern daily life than the judgments passed on our coinage at Goldsmiths' Hall.
The speed of transition from notes and coins to cashless payments has accelerated as technology has overcome many of the inherent security issues in moving money between bank accounts. 
By 2017, debit card payments had overtaken cash use in the UK, according to figures from the banking trade body UK Finance, and in 2018, debit and credit card usage had pushed cash payments down to third place in the ranking of consumers' preferred payment method with UK retailers, according to the British Retail Consortium.
Innovations in financial technology (fintech) are now offering new digital payment methods using cryptocurrencies, such as Bitcoin or Facebook's much heralded Libra project.
These virtual currencies, which combine advanced cryptography with distributed ledger technology - also called "blockchain" – promise to revolutionise the way in which we make payments. They offer the prospect of cheaper global payments and faster settlement times.
A legal statement published in November by the UK Jurisdiction Taskforce, one of the six taskforces of the LawTech Delivery Panel – an industry-led group tasked with supporting the digital transformation of the UK legal services sector – has delivered much needed clarity as to the status of cryptocurrencies, confirming that, under English law, digital coins are items of property that are capable of being owned.
However, there is growing scepticism about the Libra project spearheaded by Facebook, which aims to develop a "stablecoin" – a decentralised global cryptocurrency pegged to a basket of "fiat" currencies, like the US dollar or the euro, and other real-world assets.
Speaking at the UK Parliament's Treasury Committee in October, Bank of England Governor Mark Carney said Libra will be "regulated properly, overseen properly or it's not going to happen".
In the UK, electronic payments are subject to a complex matrix of supervision, with four regulatory and supervisory authorities each exercising oversight over different elements.
As the UK's central bank, the Bank of England is charged with protecting the stability of our financial system, and is responsible for supervising any payment system recognised as being of systemic significance to the UK, where deficiencies in its design or a disruption to its operations would threaten confidence in the financial system.
Economic regulation of the UK's £75 trillion payment systems industry is handled by the Payment Systems Regulator. Its statutory objectives are to protect the interests of the businesses and consumers that make payments, to promote competition in the payments industry, and to encourage innovation in the payment systems.
Banks, insurers and major investment firms are supervised by the Prudential Regulation Authority, which is responsible for ensuring the safety and soundness of those institutions in order to avoid any adverse effect on the stability of the UK financial system.
Finally, there is the Financial Conduct Authority, which is responsible for regulating conduct standards in retail and wholesale financial markets. It regulates firms that provide payment services, including card issuers and money remittance businesses, as well as e-money firms, which allow customers to make cashless payments with money stored electronically.
If Libra or something similar does get off the ground UK regulators will need to take a fresh look at our current system of supervision to ensure that it stands up to the challenge of regulating a systemically important cryptocurrency.
Though, as highlighted by recommendations published last month by the Association for Financial Markets in Europe, when it comes to keeping digital money in check, the borderless nature of global cryptocurrencies means effective regulation will be nigh on impossible if each individual country just ploughs its own furrow.
A coordinated approach at an international level is essential in order to deliver supervisory convergence on the regulation of virtual currencies and other cryptoassets.
Although more than 700 years may have passed since the first Trials of the Pyx, ensuring public confidence in our means of payment is no less important now than it was then. 
Innovations in the world of fintech are poised to make that task all the more challenging for our modern-day regulators.
Originally published in The Herald Business HQ magazine