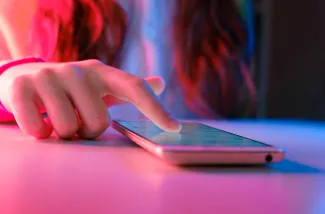 In October 2019, Coleen Rooney announced on her public Instagram account that, following her investigations, she had identified various stories leaked to the press about her private life had been leaked by "Rebekah Vardy's account".  Taking inspiration from the late Dame Agatha Christie's detective novels, the phrase Wagatha Christie became a headline favourite of press outlets across the world to describe the dispute between Vardy and Rooney. The public dispute between the two culminated in a defamation trial, Vardy v Rooney, which had a real grip on the British public and has since been the subject of a BBC documentary and a Channel 4 docudrama. Ultimately, Vardy was unsuccessful in her case against Coleen Rooney and was ordered to pay a portion of Rooney's legal costs (reportedly amounting to around £1.5 million).  
Dan Atkinson, a British journalist, claims to have been the one that coined the phrase "Wagatha Christie" in a tweet he posted in 2019. The phrase has been used by global news outlets, in a huge volume of tweets, on merchandise sold by apparently unrelated third parties and in the name of a west end show which was inspired by the dispute. On 22 August 2022, London Entertainment Inc Ltd ("London Entertainment"), which is reportedly owned by a friend of Vardy's, filed a trade mark for the phrase "Wagatha Christie" which has been registered in various, wide-ranging classes including cosmetics, household goods, jewellery and stationery.
Trade marks are a valuable tool that brands can use to protect their names and slogans, and London Entertainment's registration of Wagatha Christie is a reminder that you don't need to be the first person to use a particular name or phrase to successfully register a trade mark. Once the trade mark is in place, the owner can rely on it to take action against others who use it. In the Wagatha Christie example, London Entertainment could rely on its trade mark to prevent third parties from selling Wagatha Christie branded goods. Equally, if Vardy is in fact involved in the registration, it is a powerful example of the way that individuals and brands can monetise what could otherwise have been construed as negative press.
London Entertainment has separately filed a trade mark for the same phrase in classes that cover household linen, which has been opposed by Welspun UK Limited, the company that owns the Christy towel brand. The Welspun opposition highlights the importance of monitoring trade mark registrations to ensure that potential infringement can be challenged at an early stage.
If you are interested in using intellectual property to protect your brand, or have any concerns about your brand protection, please do not hesitate to contact our intellectual property team or our intellectual property disputes team for advice.