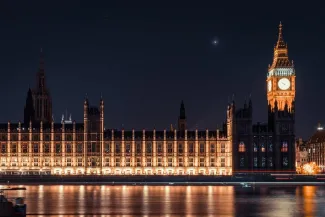 A properly functioning secondary ticket market benefits fans by providing access to tickets for the events they want to see, and in turn helps purchasers sell on tickets they can no longer use. 
As a result, the existence of secondary ticket markets has historically been encouraged. However, the UK market is currently controlled by a small number of resale companies, each benefiting from scarcity increasing a ticket's face value, and often to the detriment of consumers. 
Parliament now looks set to take on harmful practices in the secondary sale market, and one notable offender in particular - Viagogo. 
Geneva-headquartered Viagogo is now facing a serious backlash from MPs after refusing, for a second time, to attend a Digital, Culture, Media and Sport select committee hearing to give evidence on its business practices. 
Viagogo is one of the largest secondary ticket platform operators in the UK market, and, along with its peers, has been under political and legal scrutiny since UK competition watchdog the Competition and Markets Authority (CMA) launched an investigation into the practices and legal compliance of ticket re-selling companies in December 2016. 
In March 2017, the Culture, Media and Sport select committee summoned Viagogo to provide evidence on ticket abuse. Viagogo failed to appear. 
Then in November 2017, the CMA issued enforcement action against the 'big four' secondary ticket sites – Viagogo, StubHub, Get Me In and Seatwave – ordering them to make changes to comply with consumer protection laws, though falling short of reaching a final view on whether such practices were in breach of the law.  
All but one of the companies changed their business models as a result – Viagogo being the exception. That failure resulted in the CMA announcing at the end of August that it was taking High Court legal action against Viagogo for a failure to comply with consumer protection laws.
Earlier this month, the parliamentary select committee once again prepared to grill Viagogo on its business practices, though again the company refused, citing "unequivocal legal advice". 
That advice was borne from the legal proceedings which the CMA had initiated. 
Select committee chair Damian Collins also indicated that Viagogo blamed its absence on its own action (raised on the eve of the scheduled select committee hearing) against Ed Sheeran's promoter, Kilimanjaro Live - an attendant of the inquiry. 
Viagogo has alleged Kilimanjaro Live set up fake Viagogo stalls on Ed Sheeran's 2017 tour, which it claims were designed to defraud fans by voiding genuine tickets and forcing fans to buy new ones. Kilimanjaro Live Chief Executive described these claims as "ludicrous, laughable and most importantly, totally false". 
Damian Collins said Viagogo's refusal to attend the hearing was part of a "pattern of evasion, disrespectful to the house and disrespectful to consumers". 
Condemnation of Viagogo has resonated across the music, sport and event hosting industry for some time, with musicians Ed Sheeran, Adele and Arctic Monkeys openly denouncing the company and its practices, as have numerous sporting associations and political figures.
Last week, a host of MPs, trade bodies and associations in the world of sport, music and theatre – including The Football Association, Rugby Football Union and commercial music lobby group UK Music – signed an open letter sent to internet search giant Google, urging it to stop accepting payments from Viagogo to move its ticket platform to the top of search rankings. 
As the issue rumbles on, consumers may soon vote with their wallets and Viagogo elsewhere.
With additional reporting by Roddy Forgie and Sarah Drummond.