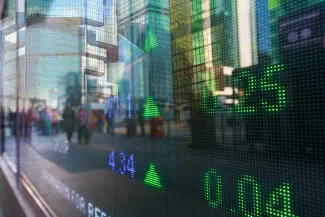 The Department for Work and Pensions has introduced a programme of reform to overhaul the regulation of Master Trust schemes, with a key part of these new requirements upon trustees for authorisation. Under the new rules, if schemes do not apply for authorisation, or do not meet the below criteria, they will be required to transfer their members to another scheme and wind-up. A supervisory regime is also implemented under these reforms, which will ensure Master Trusts continue to meet all authorisation criteria, and remain viable. 
Since the introduction of auto-enrolment requirements in 2008, the use of Master Trusts has evolved to become a popular market approach to DC pension schemes. These trusts are occupational pension schemes used by multiple unconnected employers, and provide money purchase benefits.  Master Trusts now make up 35% of workplace pension schemes (the Pensions Regulator, 2016), but while their share of the market is only currently £20bn, it is predicted to grow to over £300bn by 2026. 
Part of the reform programme has seen the publication in March by the TPR of a draft Code of Practice for Master Trusts. Consultation was open for six weeks on this Code between late March 2018 and May 2018, with a response from the Regulator to be issued by 31 August 2018. The Code outlines five new requirements for authorisation, providing detailed information as to the standards expected and TPR processes:
All individuals and funders associated with the master trust must pass the fit and proper test, with associated standards of honesty and competency required of these parties. This will apply to trustees, scheme founders, scheme strategists, and employers. 
Trusts must confirm that their systems and processes can provide functional capability through three stands. Their IT systems, scheme administration, and governance arrangements and processes must be demonstrated to the TPR to show that the trust runs efficiently and effectively, as well as complying with all relevant requirements. The TPR is empowered to inspect assurance processes, audits, or similar materials received from service providers among other documents as evidence of these requirements. 
A clear continuity strategy must be in place, setting out how member's benefits will be protected following a triggering event- where the Master trust can no longer function due to a variety of factors. Parties involved in the running of the scheme must have a high level plan that can ensure the continuation of scheme operation. This requirement also entails a clear strategy for the prevention of, and demonstration of preparation for, such an event. 
Any scheme funder must be a body corporate or partnership. These funders are liable to provide funds to a master trust in circumstances where member administration charges are not sufficient to cover the costs of establishing or running the scheme, and are entitled to receive the profits of the scheme. The funder must only carry out activities directly related to the master trust (unless exempt). Their financial strength and stability must be clearly and credibly demonstrated to TPR, in order to ensure their ability to cover any deficit in the trust. It is expected that most master trusts will eventually be able to move to a situation where they are able to meet financial sustainability requirements through charges on members/employers; the 'breakeven' point; but until then any scheme funder must meet these requirements. 
The master trust must be able to demonstrate that they have access to sufficient financial resources to continue to operate; one of the key features of the 2017 Act. Unlike single employer schemes, there is not necessarily immediate recourse to a sponsoring employer where the scheme needs additional funds, and so the trust must be able to have enough financial support for such a situation. Master trusts must outline their business plan, setting out expected growth, finances, output and objectives. 
These authorisation requirements encourage responsible governance, but will require a deal of action to be taken by scheme trustees to ensure compliance. A view held among some practitioners is that the Master Trust market is too wide, and that consolidation would provide better delivery of these schemes. With more stringent requirements implemented with the Pension Schemes Act 2017 and other regulatory reform, re-evaluation of the viability of continuation is likely from some schemes, and may indeed result in the consolidation that has long been expected in the market. Activity on the ground is limited, but with the authorisation application period opening for six months in October 2018, we may see a flurry of activity as we creep towards this date.