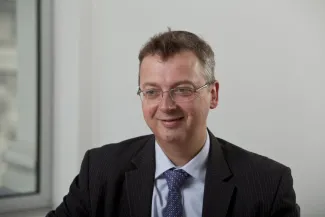 Public bodies in the UK (government departments, regulators, local authorities etc.) are legally accountable for the decisions that they make.  But what does that mean in practical terms to someone looking to raise a legal challenge to a particular decision?  This short blog post provides some very high level guidance in FAQ form.
Q. If I think a decision is wrong, am I able to raise a legal challenge against it?
A. Maybe.  In some cases, legislation may lay down a specific right for those affected by particular decisions to request a review or to appeal (a statutory challenge).  And in cases where there is no such right laid down in legislation, the courts have power to review decisions as a last resort (a judicial review or JR).
Q. What should I do if I think I might be able to bring a statutory challenge?
A. Where you have a right to bring a statutory challenge against a decision, it is normally the duty of the decision-maker to make you aware of your right to do so when notifying the decision to you.  It is very important to check the requirements for bringing a statutory challenge, e.g., any applicable time limits or notices that need to be filed.
Q. If I don't bring a statutory challenge, can I bring a judicial review?
A. It depends.  First, since judicial review is a remedy of last resort, you cannot generally bring a JR if you have (or had) a right to bring a statutory challenge.  Second, even if you have no alternatives available, you may not be eligible to bring a JR (e.g., because you are not sufficiently affected by the decision, or you have been too slow in bringing your challenge).   Finally, JR is only available to correct errors of law or breaches of fundamental rights and not to 'second guess' the merits of decisions.
Q. What kind of legal errors can the court correct on a judicial review?
A. In very broad terms, the court can intervene (1) where a decision-maker has misinterpreted or misapplied the legal rules governing its decision, (2) where it has failed to follow due process or has acted unfairly or (3) where it has made a fundamental error of logic.  If the court does find errors of this sort it will usually send the matter back to the decision-maker for reconsideration.
Q. What about my fundamental rights – how can the courts help there?
A. In addition to correcting legal errors, the courts can intervene in cases where a person (usually a living individual, but sometimes a company or other legal body) complains that his fundamental rights have been breached by a decision.  The main sources of fundamental rights are the Human Rights Act 1998 and the EU Treaties.  
Q. Where can I find out more about judicial review?
A. One of the best sources of guidance on JR is the UK Government publication, "The Judge Over Your Shoulder", which is designed as guidance for decision-makers and contains lots of useful case studies.