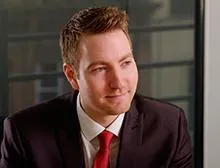 Two UK roofing material supply firms have admitted participating in an illegal cartel in the UK supply of rolled lead, with the possibility of facing fines of more than £11 million.
Associated Lead Mills and BLM British Lead – two of the UK's biggest players in the market – have admitted to market sharing, colluding on prices, refusal to supply and exchanging commercially sensitive information on prices. The firms have confessed to taking part in agreements between October 2015 and March 2017 after the UK Competition and Markets Authority (CMA) issued a statement of objections to the parties in March 2019.
A third company, Calder Industrial Materials, is also being investigated by the CMA but it has not admitted wrongdoing. The CMA has provisionally found that Calder became involved, at a later stage of the cartel, in an arrangement with other participants that sought to refuse supply to a new business that would risk damaging existing customer relationships.
The three companies together account for about 90% of the UK supply of rolled lead.
The admissions come in the context of a live investigation by the CMA. The CMA opened its investigation in 2017 with unannounced inspections and information gathering.
The CMA's investigation is ongoing, with further updates expected by October 2020. Once the CMA has completed its investigation, it will issue a formal infringement decision against the participants.
Under UK competition law, it is illegal to enter into anti-competitive agreements in contravention of the Competition Act 1998. Colluding with competitors to fix prices can have a detrimental impact on consumers, can attract significant fines, and in some cases can lead to director disqualifications or the imprisonment of those individuals involved. In 2015, the managing director of Franklin Hodge Industries was sentenced to six months' imprisonment following a guilty plea to price fixing, bid rigging and customer sharing in the UK market for steel water tanks.
In addition to regulatory fines and enforcement, companies that participate in anti-competitive behaviours are liable to be sued for damages. Victims of anti-competitive behaviour can rely on infringements decisions of the CMA to recover financial damages for the harm caused, in particular overcharges for products purchased from companies operating an illegal cartel
In this case, we still await a formal infringement decision from the CMA. Nevertheless, companies in the industry that may have purchased products from the alleged participants may wish to consider whether they have been overcharged for purchasing rolled lead roofing products.
If you think you might have been a victim of this activity, our team of experts can help guide you through the process, or advise on any aspect of competition law generally.