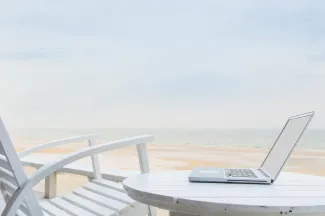 As a result of the travel restrictions imposed during the COVID-19 pandemic, we have received a number of queries from clients about the immigration, employment, tax and other legal implications of permitting their employees to work remotely abroad. Initially, this was an emergency response triggered by rules preventing new recruits from travelling to the UK to take up their new roles, as had been planned, and seeing many current employees stranded overseas. As restrictions have eased, however, enquiries about international remote working have boomed. Employers and employees alike are now exploring the possibilities of having a remote workforce abroad during the pandemic. 
Brexit has also been a motivating factor for European employees who wish to return home, but retain their UK job. On the reverse side, there are EU nationals who are keen to make the move to the UK before the end of free movement, while at the same time continuing to work for an international employer. Employers are attracted to the potential cost-savings, and employees to the flexibility that comes from uncoupling their ideal home from their place of work. In the current climate, the importance of home and family has never felt greater. 
However, employers will need to ensure that overseas employees who come to the UK as visitors are not carrying out activities that would place them in breach of the immigration rules. While some intra-corporate activities are permitted for those in the UK as a visitor, such as sharing skills and knowledge, the rules strictly prohibit "work carried out directly with clients". There is a particular risk here of non-compliance post-Brexit, in the case of EU nationals and their employers who are not aware of the limitations of what can be done on a visit visa.
Our International Families Group comprises experts from practice areas including employment, immigration, succession planning and tax. We can provide individuals relocating to the UK with 'one-stop shop' support with business, employment and personal matters. Our employment team can also support international businesses seeking to retain or secure UK talent on a remote basis, including advising on any UK immigration, UK employment law, tax, and data protection implications. For employers looking for further support on recruiting and retaining international talent, see our guide here.
For individuals looking for one-stop legal advice on relocating to the UK, please contact either Gillian Campbell or Jacqueline Moore.