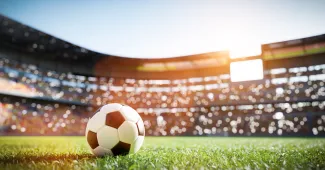 Earlier this month, King Charles confirmed that the creation of an independent regulator for English football to "safeguard the future of football clubs for the benefit of communities and fans" will form a key part of the UK government's legislative agenda.
The UK government's commitment to this new regulatory framework follows the publication of its White Paper on the reform of Football Governance in England, published in February this year (please see our previous articles here and here for relevant information on football reform in England).
According to a UK government press release in September 2023, the regulator is expected to monitor and maintain clubs' compliance in four areas: financial resources, suitable owners, fan interests, and approved competitions. To do so, it is expected that the regulator's powers will include the following:
facilitation of financial redistribution where necessary to support clubs' financial health;

establishment of club Owners' and Directors' tests;

implementation of minimum fan engagement levels for all clubs, including requiring clubs to consult fans on club heritage matters (for example, changes to a club's name); and

management of a licencing system to (i) ensure that clubs in the top five leagues in England maintain a professional licence, and (ii) prevent any club from forming or joining an unlicensed league.
The regulator will not replace existing football bodies (for example, the Football Association) and is expected to work collaboratively alongside such organisations to best support clubs. A significant focus will be placed on maintaining the impartiality of the regulator to build and maintain confidence in its regulatory functions, and avoid any perceived or actual conflicts of interest. The UK government have still to identify how this separation of interest will be achieved in practice.
Niall Couper, CEO of Fair Game, notes that this new regulatory framework can only succeed "if the regulator has the teeth and resources to deliver". It is not yet clear what "teeth" the regulator will have, but there are no current plans to permit the regulator to enforce sporting sanctions on clubs, such as point deductions.
Although there are still questions to be answered in relation to this new regulatory position, the UK government intends to work closely with fans, clubs, and football bodies to finalise arrangements. Chair of the UK government's Culture, Media and Sport Committee, Caroline Dinenage, notes that "now the Government is committed to establishing the Independent Football Regulator, it should get on with setting it up in shadow form by the end of the year". We look forward to observing how plans to introduce this independent regulator progress in the coming months.
For more information please contact Matt Phillip, Partner and Head of Sports Law, at Matt.Phillip@shepwedd.com or Murron Marr, Solicitor in our Media & Technology team, at Murron.Marr@shepwedd.com.