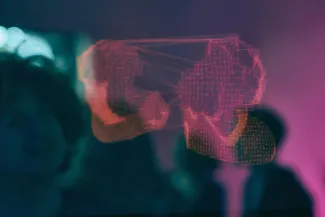 On 18 January 2019, the Electronic Invoicing (Public Contracts etc.) Amendment (Scotland) Regulations 2019 (the Regulations) were laid before the Scottish Parliament.  
They come into force on 18 April 2019 for central government authorities and bodies established under the National Health Service (Scotland) Act 1978, and on 18 April 2020 in relation to all other contracting authorities and contracting entities.
The Regulations implement the requirements of the EU Directive (2014/55/EU) in relation to electronic, or e-invoicing, and introduces changes to:
The Public Contracts (Scotland) Regulations 2015; 

The Utilities Contracts (Scotland) Regulations 2016; and

The Concession Contracts (Scotland) Regulations 2016. 
The Regulations apply to Scotland only and are therefore of interest to all Scottish contracting authorities and utilities.
In terms of the changes, a new regulation, 70A covering electronic invoicing, has been incorporated into the Public Contracts (Scotland) Regulations, which provides that it shall be an implied term of all public contracts that contracting authorities must accept and process electronic invoices for the provision of works, supplies or services in the performance of a contract. 
The Regulations set out what constitutes an electronic invoice, and Regulation 70A also sets out the information components which must be contained in an electronic invoice, namely:
process and invoice identifiers;

the invoice period;

seller information;

buyer information;

payee information;

seller's tax representative information;

contract reference;

delivery details;

payment instructions;

allowance or charge information;

invoice line item information;

invoice totals; and 

VAT breakdown.
Regulation 70A(4) states that the regulation is without prejudice to applicable law on data protection, and regulation 70A(5) provides that, subject to GDPR, personal data obtained for the purposes of electronic invoicing may only be used for that purpose, or purposes compatible with it.
Similar changes are introduced into the Concession Contracts (Scotland) Regulations 2016 as new Regulation 44A, and the Utilities Contracts (Scotland) Regulations 2016 as new regulation 84A.
Contracting authorities and utilities will need to review their current invoicing systems and processes in order to ascertain whether anything is required to bring them in line with the requirements of the Regulations.
A copy of the legislation is available here. 
Further reading: Public sector procurement in a 'no-deal' Brexit scenario
Key Contacts: Euan Murray and Stephen Maughan