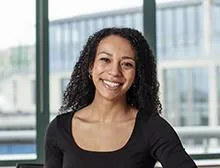 Over the years, the Scottish courts have gained some familiarity with the use of teleconferencing in procedural hearings. South of the border, the use of virtual conferencing platforms for procedural matters has become more common. However, in both jurisdictions it was expected that substantive hearings would be conducted in person.
As we entered 2020, few would have foreseen the extensive changes we would be required to make to our daily working practices in response to the COVID-19 pandemic. However, we have witnessed the court and tribunal system and those involved in dispute resolution swiftly adapting to these unprecedented circumstances by relying on existing technology to move disputes into a virtual realm. While the pandemic has forced us to adapt and change the ways in which we conduct disputes, it has also highlighted that we have an excellent opportunity to make a positive environmental impact by adopting more sustainable work practices. It is said that "necessity is the mother of invention" but as we edge towards a return to 'normality', how do we use what we have learned during the course of the pandemic to ensure we continue to work in an environmentally conscious and sustainable way?
Documentation
Prior to March 2020, it was inevitable that an endless stream of paper bundles would be required at some point during the course of a dispute, making a significant contribution to the carbon footprint of legal dispute resolution. Paper production and printing contributes significantly to deforestation, air pollution and contaminated water supplies. During the pandemic, we have increasingly relied on the use of electronic documents, with courts and tribunals temporarily requiring the electronic submission of documents, where competent. Considering the potential to significantly reduce our carbon footprint by minimising the use of hard copy documents during the course of a dispute, we should welcome the implementation of more permanent court rules that encourage the use of electronic documents. Where hard copy documents are required, we should ensure we continue to use secure recycling because it requires approximately 70% less energy and water to recycle paper than it does to create new paper from trees. According to the Environmental Protection Agency, recycling one ton of paper saves 17 trees and more than 3.3 cubic yards of landfill space.
Travel
In addition to creating a significant paper trail, preparing a commercial dispute can also involve a considerable amount of travel. As business has become more global, it is unsurprising that international and cross-border disputes have become more common. Some 75% of cases heard in the Commercial Court in London are 'international' disputes. Prior to the pandemic, most meetings and consultations were conducted in person, which would often involve travel between offices, cities and sometimes countries. Likewise, appearances at hearings could often involve a significant amount of travel, with the parties, representatives and potential witnesses being located across the country or further afield. While the technology that allows us to hold meetings and hearings virtually has been available for some time, travel was considered by many to be an inevitable part of preparing for, and conducting, a dispute, with face-to-face communication being preferred.   
However, with the introduction of social distancing and with many individuals working from home, necessity has required us to explore, rely on, and improve the existing technology in order to continue with business-as-usual activities, while navigating through the course of a dispute. This unprecedented situation has highlighted that we have the technology available to allow people to conduct business effectively from different locations, minimising the need to travel and reducing our carbon footprint.
A poll by the Global Business Travel Association, conducted in April 2020, found that its members had cancelled 98% of international and 92% of domestic business trips. A single passenger travelling on a domestic flight in the UK can generate approximately 254g of CO2 emissions per kilometre travelled, and a long haul flight can produce 102g of CO2 per kilometre.[1]  The lower average figure per kilometre for long-haul flights can be explained by the huge amount of emissions released during take-off and landing. In stark contrast, domestic rail travel only generates around 41g over the same distance.
As uncertainty around border closures, entry restrictions and quarantine measures continues, it is likely that domestic business trips will resume more quickly than international ones, but we should not forget that domestic air travel remains a significant contributor to global warming. As lockdown and social distancing restrictions begin to ease, we should reflect on our prior travel habits and try to refrain from reverting back to use of domestic flights in order to carry out business. The pandemic has demonstrated that we have the tools available to carry out virtual meetings effectively and, as we pursue the path to net zero, we should be encouraged to continue to utilise tele/videoconferencing as much as possible to reduce our carbon footprint. Where travel is required, we should actively seek out more sustainable alternatives such as rail travel. While air travel may be preferred due to the shorter journey times, black screens can be used to protect confidentiality, allowing those travelling by train to make the most efficient use of their time, while also reducing their carbon footprint.
Meetings, Mediations and Hearings
There are undoubtedly benefits to in-person meetings: it is often easier to facilitate larger group discussions, build relationships and engage in more fluid conversation. In addition, the theory of communication published by Albert Mehrabian, Professor Emeritus of Psychology at the University of California, Los Angeles, suggests that 55% of communication consists of body language, which cannot be overlooked. In the context of hearings, body language can be an important advocacy tool to increase the persuasiveness of counsel's submissions and the body language of a witness can impact the assessment of their credibility. Body language can be considered to be an important communication tool during the resolution of a dispute.  
Where mediation is concerned, some disputes may be better suited to being conducted in person, with the parties (and the resolution process) benefiting from the advantages of face-to-face communication. However, where there has been a significant breakdown in the relationship between the parties to a dispute, virtual mediation may be more advantageous, as in-person interactions could potentially hinder settlement discussions. Where it is likely that settlement discussions will take some time, virtual mediation may be more convenient as the parties do not have worry about missing the last train home or a pre-booked flight at what way be a crucial point in the settlement discussions. Many virtual platforms enable the mediator to split the parties into breakout rooms, allowing the mediator to hold joint sessions in the main virtual room or join the breakout rooms, as they would in person. The breakout function also allows parties to hold private discussions with their legal advisors in the same manner as an in-person mediation.  
Similarly, while the arbitral tribunals used virtual communications for administrative and procedural matters prior to the pandemic, continuing with a virtual setting for more substantive hearings could complement the flexibility associated with arbitration, while minimising the costs for the parties. In arbitration, parties can agree the conduct of proceedings and maintain full control of the process. Therefore, they can agree to use virtual platforms for all or part of the dispute, depending on the circumstances and the parties' requirements.  
While face-to-face communication may be preferred depending on the circumstances of the case, the past year has shown that a virtual setting for the resolution of a dispute is a viable option and one that should be actively considered to encourage a more sustainable approach that will assist in achieving our individual, organisational and national net zero targets. As well as saving time and money, reducing travel and making greater use of online communication platforms for dispute resolution will undoubtedly have a positive environmental impact.
With the end of the pandemic now hopefully in sight, the climate emergency necessitates innovation and significant changes to the ways in which we work. We should consider the pandemic as our opportunity to trial a virtual dispute resolution system, acknowledge its advantages and challenges and implement changes that will have a beneficial environmental impact. It is likely that a hybrid of virtual and in-person hearings will be the most appropriate approach, depending on the circumstances of each individual case. Let us reflect on our experience during the pandemic, learn its lessons and use this time to implement policies, enhance the technical infrastructure, and discuss solutions that will enable us to adopt a more sustainable approach to dispute resolution now and in future.
For more information, contact Jamila Archibald, a solicitor in our property and infrastructure disputes team.
[1] Department for Business, Energy and Industrial Strategy (BEIS).